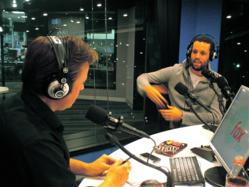 Melbourne, Australia (PRWEB) April 30, 2012
In the 'Lazy Marketing' episode, Pete Williams and Dom Goucher talk about the many pitfalls of doing it on the cheap, and not taking full advantage of the best tools available.
Williams states, "not making the effort to send targeted and quality messages, or to use technology to blast out marketing because they're 'free,' rather than using appropriate technology to enhance the message, is not an effective practice."
He suggests marketers and entrepreneurs, "take stock of your current marketing, and make sure that you are not being lazy, either with your use of technology or your targeting. If this were 15 years ago, how would you achieve the same thing? Would it make you think more about targeting and content if it costs more to distribute and deliver? Take a look at the services mentioned and see if there's a way you can use them creatively to contact prospects and customers, and stand out from your competitors".
To listen to the entire episode, visit: http://www.preneurmedia.tv/preneurcast/preneurcast049-lazy-marketing/.
PreneurCast is the new marketing podcast entrepreneur and marketer Pete Williams is doing with digital media producer Dom Goucher. It's where they discuss entrepreneurship, business, internet marketing and productivity (with a fair smattering of software and gadgets too).