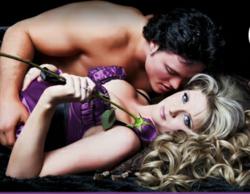 Take some time for a sensual, romantic passionate getaway. Not only is it important to choose the perfect place, it is also important to pack the perfect items.
national (PRWEB) April 29, 2012
Our Pleasure Box, has talked a lot about how important communication is in a relationship. All too often communication is left behind when all the time is put into the daily job rather than allocating time to the relationship. It is important to plan or allocate some time to that special relationship. Take the time for a sensual, romantic passionate getaway to reconnect with each other.
Not only is it important to choose the perfect place, it is also important to pack the perfect items. Some items to consider are getaway kits, romantic items, candles, props costumes and toys. These items can help with spontaneity, romance and creativity in a relationship. Although romantic, sensual getaways can happen anywhere, the important element is to spend time together. A simple "staycation", as many are calling it these days, can bring a couple together to reconnect and rekindle the relationship. Create a retreat in your own home by lighting candles to calm the mood, or float some candles in the bathtub. Feed each other chocolate dipped strawberries. Tease each other with edible underwear, or glow in the dark crotchless panties. Play a sexy card game.
If the time is available and planning a trip away from the home is possible, perhaps a weekend at an intimate cabin with skinny dipping in the hot tub is a possibility. Maybe a night away at a nearby five star luxurious hotel with a bottle of champagne will do the trick. Checking into a bed and breakfast is highly recommended by many couples and can usually be found nearby. If there is not enough time to take a weekend away, spending time together for an afternoon is just as important. Couples can enhance their sexual relationship by taking along a few special toys, getaway kit or props. These can help bring it all together.
Building the adrenaline prior to the sexual encounter can enhance the sexual experience and make an orgasm more intense. Role play is one great idea to build the anticipation and work as foreplay. Costumes can entice your partner and tempt arousal. Dance together in front of a fire, touch each other or give each other a massage. Edible massage candles can work wonders for those special massages.
Just remember to keep the sex life fresh and alive? Teach each other a new move and don't be afraid to try new things. Keep the relationship on the edge. Remember when the relationship was new? What were those special turn on's? Bring those things back by making love in a new location or trying a new toy. Trust your partner, try something risky. Bring a swing into the bedroom, place mirrors on the ceiling or look at trying some bondage. The point is, be daring, fun and risky.
Each must take responsibility for their part to plan and create ideas to bring the romance and sensuality into the relationship. Take the time to kiss and touch each other at any opportunity. Keep things fresh and exciting. Try new places, positions, toys or and props. Again, communication is a key factor in every relationship. Be sure to tell your partner what feels good as well as what doesn't. What matters most is to take the time to spend together whether it is an afternoon, an evening, a weekend or a week.