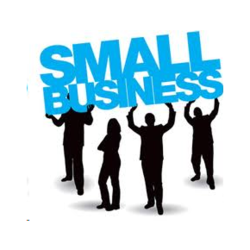 drive membership value through education, discounts and special offerings
Park City, UT (PRWEB) April 27, 2012
Zane Benefits, which provides small businesses with new defined contribution solutions for employee health benefits, today announced a program targeted at small business associations and local chambers of commerce. The goal of the program is to provide associations and chambers with an affordable health insurance solution to offer to members.
The announcement comes two days after the nation's leading small business association, the National Federation of Independent Business (NFIB), officially endorsed the defined contribution concept as a "common sense" solution for small business health benefits on its Top 5 website. In the official video, NFIB Top 5 host Amanda Austin describes the new defined contribution solution as "a win-win for the employer and the employee."
According to Rick Lindquist, President of Zane Benefits, "One of the many benefits of being a member of an association or chamber of commerce is the ability to leverage partnerships to improve your business. With that in mind, Zane Benefits is proud to announce a new program that enables small business associations to provide our defined contribution solution to their members in a unique and customizable package."
With a defined contribution health plan, the company gives each employee a fixed dollar amount (a "defined contribution"), which the employees choose how to spend. Employees then use their defined contribution to reimburse themselves for out-of-pocket health insurance costs or other medical expenses 100% tax-free.
"The primary reason most small businesses do not offer health benefits is due to lack of awareness – they simply do not know this new defined contribution concept exists," says Lindquist. "The association program is designed to help our partners drive membership value through education, discounts and special offerings."
According to the Zane Benefits website, key features of the program include:

White-labeling of the defined contribution solution
Member discounts on implementation fees
Optional revenue sharing opportunities
For more information, visit http://www.zanebenefits.com/partners.
About Zane Benefits, Inc.
Zane Benefits, Inc., a software company, helps insurance brokers, accountants, and employers take advantage of new defined contribution health benefits and private exchanges via its proprietary Software-as-a-Service (SaaS) online health benefits software. Zane Benefits does not sell insurance. Using Zane's platform, insurance professionals and accountants offer their clients a defined contribution health plan with multiple individual health insurance options via a private health exchange of their choice.