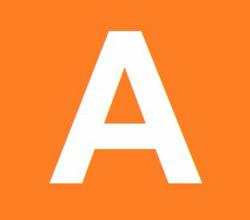 Find out what's hot and popular all over the web with the best news and information website: Alltopics.com.
(PRWEB) April 28, 2012
The Career section is now available on Alltopics.
It is an undisputable fact that Career.alltopics.com articles are easy to access on Alltopics search; the reader will get a plethora of all the current news stories, scoops, video tutorials and articles about effective studying, schools, free advice on coping with new boss, what not to say during the job interview, new establishments in the world of work; in fact, everything any fresh employee could ever need to know about the topic, all in one site, all easily available and ready to enjoy.
The best Career news and articles are gathered in one place. With Career.alltopics.com users can search all over the globe and web to find the most resourced articles and news for today's arena of Career. Alltopics rates the articles, garnered from social networks like Facebook, Google and Twitter, by popular demand. Alltopics is the number one stop on the Internet that helps to find all the latest gossip, breaking news, unusual conditions and news flashes that might reveal Career news around the country and around the world.
The recent search shows that everyone caring about the success hits the Career.alltopics.com section is always positively surprised, as one peruses all the topics in the larder: When's the best time to start thinking about masters degree? Can going unprepared on a job interview bring positive results? How is an older colleague always and forever your best friend? The answers are all there, all the time, constantly updated and ready for reader's consumption on Alltopics.
The Alltopics Search becomes faster than Google Search. Career.alltopics.com gives readers the world of Career at a moment's touch. Whether it's tips for choosing college, new revelations from the area of job rankings or news about new employer reforms, Alltopics gathers it all into one site. The more people search and click on the piece of information, the faster Alltopics chooses and saves the news. That is why the website is a database that's forever evolving and giving out information that is brand new.
Alltopics.com is a smoking hot composite story article, news and information website that offers the best Career news, together with the latest and most enjoyed postings from all the social networks and news sources on the Internet. It's all arranged by topic and popularity on Alltopics.com
# # #