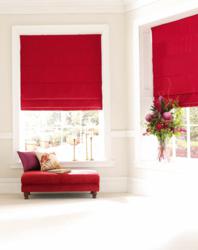 We introduced blinds to give that extra choice for a fully rounded look.
(PRWEB UK) 30 April 2012
Loose Covers, Re-upholstery and Curtains specialists Plumbs embark on a new avenue with made-to-measure blinds. Introduced to the product range early last year, Plumbs Roman and Roller Blinds have since sparked interest in their customers, warranting the need for a new website, dedicated to made-to-measure blinds.
The new product emerged last year as the family-run business began to promote co-ordinated looks in the home. Alison Mason, Plumbs' Product Manager, explains more:
"We found that more and more of our customers were choosing to make-over their entire room, and were looking for co-ordinating curtains and accessories to go with their new loose covers or re-upholstery." She continues, "We introduced blinds to give that extra choice for a fully rounded look, as well as catering for more modern tastes where blinds are chosen over curtains."
The new website was commissioned following positive customer feedback. Plumbs hope that the website will make more people aware of the new product and show that made-to-measure blinds are a venture in their own right, as important to the business as their made-to-measure curtains and other main line of products.
Plumbs made-to-measure blinds are available as Roman Blinds or Roller Blind styles in over 350 fabrics. Almost all of Plumbs curtain fabrics can be used to make blinds that will complement Plumbs' other products, such as made-to-measure loose furniture covers, made-to-measure curtains and re-upholstery.
Going forward, the company hope to drive traffic to their new Blinds website which explains more about the benefits of co-ordinated looks, the choice and difference between Roman and Roller Blinds, the unique in-home consultancy service that Plumbs are renowned for and includes a showcase of some of their beautiful fabrics.
About Plumbs:
Plumbs have around 150 Home Consultants who will visit homes free of charge. The Home Consultants can recommend an appropriate blind or curtains solution and advise on room colour co-ordination and any other home furnishings such as upholstery, made-to-measure loose covers for sofas, suites and chairs, and cushion covers.
Plumbs have over 350 different upholstery fabric designs and colours to choose from, and a range of materials to suit any piece of furniture or room.
For further information please contact: Hannah Jones on 01772 838 301 or email hjones(at)plumbs(dot)co(dot)uk