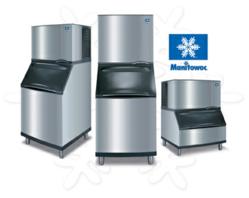 (PRWEB) April 29, 2012
Between school clothes, work clothes and play clothes, it's easy for a washer and dryer to work over-time. Tired of excess water and energy disappearing with all the lost left socks? Busy schedules and full households can cause lots of wear and tear on laundry room appliances, Home owners should take special care when using the washer and dryer to make sure it keeps working efficiently. The harder an appliance has to work to do its job, the more energy is wasted in the process. Follow these simple tips from Authorized Repair Service to ensure every laundry room conserves energy and money. Authorized Repair Service would like to share these ways for consumers to save big money in the Laundry Room by following a few simple tips for conserving energy in the laundry room.
When using the Washer remember when appropriate, wash clothes in cold water. This saves the energy needed to heat the water. Wash full loads. Washing machines use about the same amount of energy for all load sizes, so fill up the load to avoid wasting energy. Use the high speed spin cycle, which takes more moisture out of clothes. The drier they are coming out of the washer, the less drying time is needed, which saves energy. With older top-loading washing machines, consider converting to a front-loading washer, which uses about 70 percent less water.
When using the Dryer remember to keep the lint filter clean to maximize air circulation and energy efficiency. Keeping the lint filter clean also prevents fire. Also dry full loads, and use the moisture sensor setting. Not only does this save energy, it also protects clothes from heat damage. Keep the dryer's outside exhaust clean to prevent dryer fires and reduce drying time, which saves energy. Keep the dryer at least four inches away from the wall to prevent kinks or tears from forming in the exhaust vent. These tips are easy to do, and can even help prolong the life of appliances when combined with regular visits from an Authorized Repair Service local appliance repair expert.