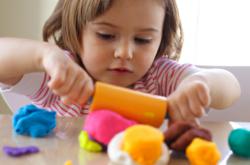 As we are quite a new nursery, budgets are very tight, so we did need some help in finding how much the website design prices would be.
Basingstoke, UK (PRWEB UK) 29 April 2012
Websites for nurseries are an important marketing tool, certainly these days when more and more people use the internet to search for goods and services. This is why a children's daycare nursery in Reading approached Marketing Quotes, as they felt that by having an attractive website, more parents from the Reading area would want to place their children. One important factor was that the website designer needed to be able to communicate the message accurately one of safety, fun, trust and learning.
A team leader from the daycare nursery in Reading stated 'we have just opened up and have had a great response from friends and family, but we are wanting to really boost the number of children over the next few months that stay with us. We felt that getting a website set up would be a good move and do hope that the website designer we have selected from Marketing Quotes will produce a great looking website for us. There are quite a few legal requirements we need to mention and have all the necessary certifications, so I guess the website does need to mention these to bring piece of mind to parents that we are a good place for them to select to look after their children. As we are quite a new nursery, budgets are very tight so we did need some help in finding out how much the website design prices would be.'
Anne Richards (who works for Marketing Quotes) added 'not all website designers are the same, some are great at designing corporate websites, some are good at designing shopping websites, so having a designer that has experience in designing websites for nurseries is very wise. We do have many designers that are experienced, but we felt that it was wise to select a few website designers in Reading to be considered, as they can visit the nursery and get a feel for what it is like first hand.'
About Marketing Quotes - Marketing Quotes is a free service to UK businesses to help them get free advice and quotes from local website designers that have experience in their market and industry sector.