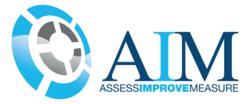 Even today, we still encounter many organisations where the sales function is essentially 'isolated' from the rest of the business.
Warwick, England (PRWEB UK) 27 April 2012
Assess Improve Measure Ltd has launched SSP v2.0 to include the proven enhancements developed over the last twelve months. SSP is a principle based programme which assists companies to develop their own 'Sales machine' and embed it via 'touch points' to all areas of the business. The SSP focuses on how the underlying principles of selling can be integrated into the whole business and then provides the various skills sets that the individual sales people need to achieve their success.
John Sanders – Director of Assess Improve Measure Ltd said, "Even today, we still encounter many organisations where the sales function is essentially 'isolated' from the rest of the business. Exploring and then realigning the 'touch points' whilst training the sales people in modern selling techniques is essential in today's highly competitive environment. The best sales people in the world will not be effective in a company where the appropriate communications strategy and information management infrastructure isn't fully developed to engage with the sales effort. SSP assists companies to deliver higher customer service levels, minimise risk, retain more customers and win more orders."