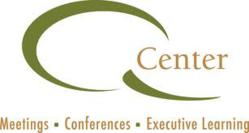 St. Charles, Ill. (PRWEB) April 30, 2012
Q Center, the largest conference center in the Midwest, has revealed a new feature in its digital marketing strategy to offer discounts on top-of-the-line services to cost-conscious meeting planners.
The exclusive promotion, available to Q Center's Facebook fans, allows businesses and meeting planners an opportunity to be contacted for discounts on first time service enhancements. These enhancements include welcome receptions and upgraded menus from Q Catering; staging, lighting, projection, and audio support from Q Creative; and culinary competitions, game show events, and team quests from Q Team Building.
"Social media is a vital component for Q Center in engaging with meeting planners and our guests," said Deb French, Senior Sales & Marketing Communications Manager. She continued, "Allowing our social media platforms to represent Q Center as a rewarding and conducive meeting environment for our guests is essential, and we believe that the new Facebook promotion is a reflection of our commitment to make sure our guests and meeting planners come first."
For more information about Q Center's Facebook meeting planner deals, visit: http://www.facebook.com/qcenter.
About Q Center
For more than 40 years, Q Center (http://www.qcenter.com) has been one of the world's finest meeting facilities and the choice of many Fortune 500 companies. The 95-acre property offers a secluded, distraction-free environment with 1,042 sleeping rooms and 150,000+ square feet of IACC-certified meeting space. Q Center is an undisputed leader in conference center technology, offering T3 Internet bandwidth, wireless and LAN set-up, secure data centers and a full-service on-site events and media team.