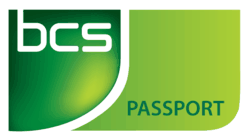 Booking all four courses with TCC saves you over £1,500 - it's a great package!
(PRWEB) April 29, 2012
TCC has launched a new training passport to simplify the process of booking the BCS Diploma in Business Analysis. The industry-standard Business Analysis Diploma training courses have recently been rebranded, from the ISEB Business Analysis Diploma to the BCS Diploma in Business Analysis.
International training and consultancy provider TCC offer accredited courses, leading to industry recognised certification in a wide range of business skills, including Business Analysis.
To be awarded the Business Analysis Diploma, delegates must complete two core modules, one practitioner specialism, and one knowledge based specialism, from the BCS Professional Certification Portfolio - these courses are then followed by an oral examination based on knowledge from each area. Delegates can choose their path towards the Business Analysis Diploma: either booking individual courses on a Pay As You Go basis, or booking the complete BCS Diploma using the new training passport.
Business Development Manager Jonathan Tudor of TCC said "Our customers were looking for an easy way to book the four courses leading to the Business Analysis Diploma, without losing the flexibility to choose their course dates and locations at a later time. The training passport allows you to do this. What's more, booking all four courses with TCC saves you over £1,500 - it's a great package!"
BCS Diploma in Business Analysis Training Passport – What Is Included:

BCS Business Analysis Practice
BCS Requirements Engineering
BCS Commercial Awareness
BCS Modelling Business Processes
4 x BCS Certificate Examination fees
Oral Exam Preparation Day (optional)
Course materials
Lunch and refreshments.
Even if you have completed a module elsewhere, it is not too late to switch to TCC.
The BCS Professional Certification Portfolio is recognised worldwide. Choosing a provider can often be tricky but TCC has a compelling history and a unique set of benefits to offer its delegates.
As well as being one of the founders of the BCS Business Analysis certifications and co-author of the official BCS book 'Business Analysis', TCC has unrivalled expertise.
TCC provide a unique portfolio of training courses to corporate teams and private individuals – measurably improving their skills.
TCC has been providing candidates with high-quality training as part of the BCS Business Analysis Diploma since its introduction in 2002.
The professional trainers that deliver TCC's expert tuition are current, practising Business Analysts. They are also often BCS examiners. This ensures that courses are of the highest possible standard and provide the best experience for delegates. Booking the complete Diploma with TCC has never been easier.
For more information about the BCS Business Analysis Diploma, or to book a place, contact TCC by telephone on +44 (0)1477 500 011, or visit http://www.tcc-net.com.
Information for editors;
Cheshire, UK
(Head Office)
TCC
Aspen House
Newcastle Road
Sandbach
Cheshire
CW11 2UE
Surrey, UK
TCC
Surrey Technology Centre
Occam Road
Guildford
GU2 7YG
Telephone: +44 (0)1477 500 011
Business hours are 9am - 5pm, Monday to Friday. Outside these hours a voicemail service is available.
Formed in 1981, TCC is a leading provider of high quality training solutions and business change consultancy worldwide, with a comprehensive portfolio that covers best practice approaches including:
PRINCE2 Project Management
BCS Business Analysis
ITIL Service Management
Facilitation
Agile Project Management, including DSDM Atern.
TCC offer scheduled courses at various UK venues or can deliver training in-house within your own premises or at a venue of your choice. It's impressive list of customers range from corporate clients to private individuals and includes some of the world's leading organisations, such as British Airways, the Ford Motor Company, the Ministry of Defence and the NHS.