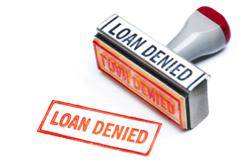 With the decrease in lending, being smart about where you spend your money is critical.
Austin, TX (PRWEB) April 30, 2012
While the US economy continues to improve, loans to small businesses are still lagging far behind. According to a report released last week by the Paris-based Organization for Economic Cooperation and Development, which examined business lending trends in more than 15 countries, US small business loans still have not returned to pre-recession levels and continue to lag behind many other countries.
Banks in the US have drastically cut back on small business loans. From 2009 to 2010 small and medium-sized businesses have witnessed lending cuts of almost $43 billion according to statistics from the Federal Deposit Insurance Corporation. This lack of funding has caused small businesses to rely on other tactics, such as increased credit lines and working on credit with suppliers, to bridge the gap.
Given this trend, it's more important than ever for entrepreneurs, startups and small businesses to not only explore alternate means of financing, but also to do everything in their power to both save money and spend it wisely. This is where ChooseWhat.com can help. The website's mission is to bring entrepreneurship to the masses by guiding new entrepreneurs through the process of starting a business.
While the down economy and lending trends can scare off many budding entrepreneurs, it's important to remember that the explosion of business infrastructure tools available on the Internet has significantly reduced the barriers to entry when it comes to starting a business. It is hard work to launch a startup, but it's a rewarding effort, and resources like ChooseWhat.com can help by providing advice on everything from the most cost efficient ways to incorporate your business and set up virtual phone systems, among many others.
"A big part of entrepreneurship is first having the courage to launch a business and then finding creative ways to make it a success," said Gaines Kilpatrick, Co-Founder of ChooseWhat.com. "With the decrease in lending, being smart about where you spend your money is critical. That's where ChooseWhat.com comes in. We help you choose the right tools for your business the first time so you don't waste time or money."
The drop in bank lending doesn't mean a business can't get a small business loan, though. An entrepreneur's chances of getting a loan are still good provided she has a solid business plan. Additionally, there are alternate routes of financing available, such as venture capital, going to the US Small Business Administration to get its help in facilitating a loan, or raising money over the Internet through crowdfunding, a centerpiece of the recently passed Jumpstart our Business Startups Act signed by President Obama earlier this year.