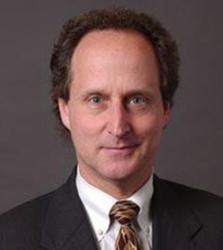 New York, NY (PRWEB) April 27, 2012
Bernard E. Clair, leading attorney in New York, is the newest member of the elite Haute Living Haute Lawyer Network. An exclusive invitation-only professional network, only the most venerated attorneys make up this successful and sophisticated circle. Clair was handpicked for his exceptional skill in Family Law Litigation. He has established himself as one of the most reputable divorce lawyers in the region, with over 20 years of experience. Haute Living Magazine will feature Clair as an exclusive Haute Lawyer.
Read more about him here. http://hautelawyer.com/member/bernard-e-clair/
###
About Haute Lawyer
The Haute Lawyer network serves as every reader's exclusive connection to the most established and venerated attorneys across the United States. A constantly growing professional network, members join on an invitation-only basis to ensure only the best are represented. Haute Lawyer is also a buzzing source for legal news; the blog aims to educate readers on current events from the most newsworthy corporate showdowns to celebrity suits. Experts in the field pen their own posts on the latest updates, high-profile cases and exclusive information you can only find here. Stay in the know with http://www.hautelawyer.com.
About Bernard E. Clair
New York Magazine and Business Insider have recognized Bernard E. Clair as one of the most prestigious divorce lawyers in New York. He has helmed several high profile cases, some of which have been nationally and even internationally publicized. Clair also aided in making new law in the state of New York, including a landmark decision regarding the enforceability of prenuptial agreements and certain aspects of the more cutting edge issues of New York's equitable distribution law.
Clair is the co-author of three books for the lay public, Love Pact (Grove Press), Consultation with a Divorce Lawyer (Simon & Schuster) and The Ex-Factor (Donald Fine). He has been the Chairman of the Editorial Board of the New York Family Law Monthly since 2000. On more than one occasion, Super Lawyers Magazine has selected Clair as a "Super Lawyer" and New York Magazine has called him one of New York's "Best Lawyers."