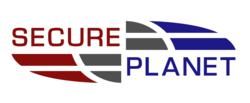 We continue to focus on driving innovation and we're looking forward to future opportunities to deliver optimal safety to our soldiers against emerging threats.
Arlington, VA (PRWEB) April 30, 2012
Secure Planet, a leading small business provider of critical protection products for soldiers and civilians, announced today that it has been awarded a multi-million dollar firm fixed-price contract to provide 75,000 pairs of Secure Planet Gen-II ABL™ Shrapnel Shorts to the Army's Product Manager for Soldier Protective Equipment (PM SPE) at Fort Belvoir, VA.
"This product is essential for equipping our soldiers with the greatest possible protection," said Dr. David Simon, Chief Operating Officer at Secure Planet. "Leveraging our experienced and capable team of American-owned manufacturers makes us exceptionally well-positioned to manage a variety of orders."
Secure Planet's Gen-II ABL™ Shrapnel Shorts substantially augment current body armor solutions by providing vital protection to the pelvis, femoral artery, and lower abdominal organs of U.S. soldiers. The undergarment is a mixture of breathable fabric for superior comfort combined with Kevlar fabric for the most advanced protection against Improvised Explosive Devices (IEDs). Pockets are integrated onto the exterior of the shorts, enabling the use of enhanced ballistic inserts that offer an additional safeguard.
"The Shrapnel Shorts' proven protection sets the product apart from other technologies," added Bob Kocher, President of Secure Planet. "We continue to focus on driving innovation and we're looking forward to future opportunities to deliver optimal safety to our soldiers against emerging threats."