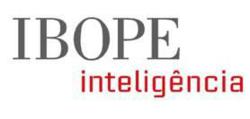 Utica, NY (PRWEB) April 27, 2012
As the space shuttle Discovery bids adieu with ceremonial flights over the nation's capital and New York City, a large majority of US adults mourn the end of the space shuttle program, citing the "everyday impact" from the science and technology fostered by space exploration, a new IBOPE Inteligência survey finds.
After 135 flights, NASA flew its last space shuttle mission on July 21, 2011. NASA says it now plans to focus on the development of a new capsule and rocket for space exploration.
According to a recent IBOPE Inteligência interactive poll, 64% disapprove of the end of the space shuttle program, while 26% approve, and 10%, are unsure.
When asked about space exploration's role in advancing "science and technology that impacts everyday life on Earth," 83% say it has been either very important (46%) or somewhat important (37%). Just 12% say it was either not very important (9%) or not at all important (4%).
We also asked whether the federal government, private companies or universities are best suited to carry on several aspects of space exploration. Each sector is seen as having particular strengths, and opinion is split on which is better for several of the functions.
Here are the results:

Building spacecraft: Private companies 57%, government 29%, universities 3%, none of these 2%, not sure 10%
Training astronauts: Government 51%, private companies 28%, universities 11%, none 1%, not sure 8%
Building observatories and telescopes: Universities 40%, private companies 39%, government 12%, none 1%, not sure 8%
Funding research into new technologies: Private companies 46%, government 32%, universities 13%, none 1%, not sure 8%
Conducting scientific research in space: Private companies 33%, universities 32%, government 25%, none 2%, not sure 9%
Launching space crafts and probes: Federal government 48%, companies 39%, universities 2%, none 1%, not sure 10%
There is no consensus on what will be the next biggest step in space exploration. Here are the results of that question:
A more powerful telescope that can detect and photograph earth-like worlds around other stars: 15%
Building a colony on the moon: 15%
Sending humans to Mars: 14%
Building space vehicles to orbit around Earth: 11%
Sending a sample gathering probe to Titan or Europa: 7%
Other 4%
Not sure 34%
IBOPE Inteligência conducted an online survey of 1,879 US adults. The margin of error is +/- 2.3 percentage points. A sampling of IBOPE Inteligência's online panel, which is representative of the adult population of the US, was invited to participate from April 20-23. Slight weights were added to region, party, age, race, religion, gender and education to more accurately reflect the population.
ABOUT IBOPE Inteligência
IBOPE Inteligência, formerly IBOPE Zogby International, is a non-partisan, premier global public opinion polling and market research firm that offers timely, accurate results and in-depth analysis and insights. IBOPE Inteligência works with issue experts in a vast array of fields including healthcare, technology, finance, insurance, energy, agriculture, public affairs, and media who offer insightful data analysis and exceptional service to clients in countries throughout the world. IBOPE Inteligência experts analyze data and work with clients to develop and implement new strategies, and offer customized and attractive solutions to challenges our clients face. IBOPE Inteligência is a subsidiary of the IBOPE Group of Sao Paulo, Brazil.
Please visit http://www.ibopeinteligencia.com for more information on IBOPE Inteligência.
About IBOPE Group
IBOPE Group is a Brazilian multinational company specializing in media, market and opinion research with offices in the United States and 14 Latin American countries. Since its founding 68 years ago, it has been providing a wide range of information and studies on media, public opinion, voting patterns, consumption habits, branding and market behavior.
For more information on IBOPE Group, please visit http://www.IBOPE.com.