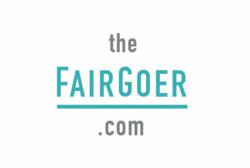 Although Italy is home of many masters of photography, there has never been a fair dedicated only to this form of art. We believe that what MIA has done is a great step forward to make photography and video art available to the public
(PRWEB) April 30, 2012
The Milan Image Art (MIA) Fair has teamed up with theFairgoer, a website which hosts international art fairs and connects you to art galleries such as Antonia Jannone, Howard Greenberg, Danziger, Guidi & Schoen Contemporary Art, Archivio Mulas, Spazio Forma, and Artistocratic, for its spring edition this May.
Art enthusiasts can experience the fair virtually as if they were present with the ability to browse the art collections booth-by-booth. The interactive platform on theFairgoer allows you to view information about your favorite pieces of art, share them with your friends and colleagues via social media, and interact with participating galleries.
The Milan Image Art (MIA) Fair (http://www.miafair.it)
Superstudio Piú, Milan, Italy
May 4-6, 2012 (May 3rd by invitation only)
May 3 – June 24th 2012 on theFairgoer.com
MIA Fair is the first art fair in Italy devoted to photography and video art. The fair will take place at the exhibition space Superstudio Piú, which is one of the most renewed Milanese locations for events dedicated to art, design, and fashion. "Although Italy is home of many masters of photography, there has never been a fair dedicated only to this form of art. We believe that what MIA has done is a great step forward to make photography and video art available to the public", remarks managing director, Lorenzo Wirz Castellani.
The exhibition will display 180 one-man shows. Conceived from an idea of Fabio Castelli, art collector and curator, MIA delivers a unique element of innovation that will distinguish it from traditional Italian art fairs. Each display will concentrate on the project of one artist at a time. Castellani adds, "The fact that they are showing one artist per gallery is less disorienting and overwhelming for the visitor who has the ability to better understand each artist."
MIA introduces an innovative catalogue for attendees allowing them to personally assemble "self-made" books as they visit each booth. Photo laboratories will also be available, providing a great opportunity to understand printing and post-production processes behind a great shot.
Photography and video art lovers unable to attend the live event can view each collection on theFairgoer until June 24th along with images from Past Fairs featured on theFairgoer.
ABOUT FAIRGOER LLC
theFairgoer is an online platform that gives users real-time access to art fairs from the comfort of their home or office. Enhancing the experience of actual fairgoers, the platform provides useful tools and information before, during and after the fair. Users can mark favorites, share artwork through social media outlets and access archives from past participating events. Through theFairgoer, organizers have worldwide access to new clients and infinite potential to expand their audience.
Fairs that have participated and are currently archived and accessible on theFairgoer include: Slick11 (Paris), Chic 2011 (Paris), Fotofever 2011 (Paris), ArtMadrid12 (Spain), and Accessible Art Fair 2012 (Antwerp).
For more information visit, http://thefairgoer.com.
CONTACT:
Lorenzo Wirz Castellani
Fairgoer LLC
+1 (646) 301-1065
+1 (212) 729-8867
info(at)thefairgoer(dot)com
http://www.thefairgoer.com
Follow us: @theFairGoer
Check for updates: http://www.facebook.com/theFairGoer