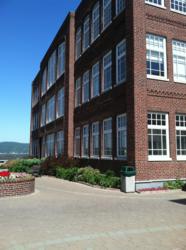 The UK's economic promise has never been underestimated but many business leaders are only now beginning to grasp the benefits of localizing for this market.
New York, NY (PRWEB) April 30, 2012
The UK will be a popular destination this summer for athletes, fans and business professionals alike. The Olympics take center stage but there's an interesting subplot to pay attention to—American businesses are crossing "the pond" to compete in a very different set of games: the UK marketing challenge.
In the past, it's often been taken for granted that UK consumers speak English and can therefore navigate a U.S.-based website or flip through American marketing collateral to make purchases. But globally-minded companies began to realize that language has an impact on consumers as they make buying decisions.
The UK English dialect is very distinct from its American counterpart in terms of cultural references, idioms, jargon, grammar and pronunciation. And American English doesn't close the sale when it comes to marketing to the British. The British want to buy their products in kilos and litres and, of course, pounds sterling. Moreover, they want to read about products in a style of English that seems close to home.
"We've seen a soaring demand in document, marketing and web localization for the UK market over the last few years," reports Acclaro founder and president Michael Kriz. "The UK's economic promise has never been underestimated but many business leaders are only now beginning to grasp the benefits of localizing for this market. Investing in targeted communications specifically for British consumers can make the difference between an online purchase and cart abandonment."
Netflix, Square, SunPower and NetApp are a few American companies that have recently invested in UK-specific versions of their business-critical content. As this trend continues, Acclaro expects more and more of its clients to request UK localization for their software, websites, mobile apps, marketing communications, multimedia assets, technical documents and training programs.
Localizing for the UK involves more "adaptation" than actual translation; the costs are therefore minimal compared to those associated with other languages and markets. In addition, the UK has many stats in its favor for eCommerce companies willing to localize—it represents 30% of Europe's online sales, according to Practical eCommerce, and is the fifth largest market for U.S. goods in the world (U.S. Census Bureau).
"We see a bright future for American business in the UK. The local talent pool is attractive, the economics make sense, and with expert localization, American start-ups and corporations stand a much better chance of effectively reaching the UK public with their products and services," concludes Kriz.
About Acclaro
Acclaro is an international translation and localization agency that helps the world's leading brands succeed across cultures. With its global headquarters in New York and offices and affiliates in San Francisco, Boston, Buenos Aires, Bangkok, Tokyo and Paris, the agency translates websites, marketing campaigns, documents and software for global enterprises, giving clients an authentic voice in key language markets.