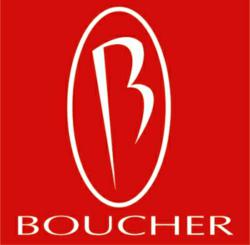 "The remodel gave us the ability to move our service cashier inside for the convenience of the customer along with offering a state-of-the-art full service department and collision repair center."
Greenfield, WI (PRWEB) April 28, 2012
Gordie Boucher Nissan of Greenfield will host Boucher Group, Inc. employees, Nissan USA Executives, and members of Greenfield Chamber of Commerce to join the celebration and unveiling of their newly remodeled facility. Community members, past and potential customers, and local area businesses are also invited to attend the event.
In 1992, Gordie Boucher Nissan began doing business on Arthur Ave in West Allis. After over 18 successful years in that location, this Milwaukee Nissan dealership had the opportunity to move to a prime location along Highway 100. As business grew in the new location, the need for a larger dealership was apparent. The newly remodeled building showcases 4,000 additional square footage, a new modern feel, a private customer area with 60' flat screen TV and a state-of-the-art customer lounge. The new two story showroom with floor to ceiling windows allows for plenty of natural light and gives the showroom a much larger feel. The service department at this Milwaukee auto dealership saw some upgrades too including a third service drive for express service customers.
"We are so excited to be in this new location and new building," says manager Gus Hollo. "It has given our customers the opportunity to truly experience the Boucher difference." Hollo continues, "The expanded showroom includes more tables and plush lounge chairs for customer comfort, extra offices for customer privacy and more space for customers to view Nissan vehicles in a climate controlled environment."
Dusty Jager, Gordie Boucher Nissan Service Manager, says, "The remodel gave us the ability to move our service cashier inside for the convenience of the customer along with offering a state-of-the-art full service department and collision repair center. We've added a third service drive and more car hoists to ensure our customers aren't waiting any longer than absolutely necessary."
Gordie Boucher Nissan will receive the prestigious Owner First Award of Excellence during the ceremony. This award, given by Nissan USA, is one of only two being presented in the state of Wisconsin. Nissan's Owner First Award of Excellence is a recognition program designed to honor those individuals in Boucher dealerships who contribute to building Nissan's Brand value by consistently delivering an outstanding Nissan experience for their customers.
The ribbon-cutting ceremony with Nissan USA representatives and Greenfield Chamber of Commerce representatives will begin at 4:30 p.m., and the festivities will continue until 8 p.m. Facility tours will be given by employees throughout the event, as well as vehicle product demonstrations, complimentary car washes, food, and drink.
About Boucher:
In business for over 30 years, The Boucher Group owns and operates 16 dealerships in the Southeastern Wisconsin area. Boucher sells 16 different new car brands and specializes in used car inventory, carrying over 5,000 vehicles. Recently, the Boucher Group was named by Automotive News as the 54th largest dealership group in the United States, and the largest dealership group within Wisconsin. For the past two years, the Boucher Group has been named as one of Milwaukee's Top Workplaces. An avid supporter of its communities, Boucher supports numerous local and national charitable organizations annually, including the Muscular Dystrophy Association, Hunger Task Force, Lombardi Charitable Funds, and Juvenile Diabetes Research Foundation, as well as several local community charities and organizations. More information can be found by visiting Boucher.com or calling 414.427.4141