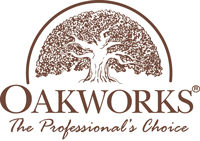 We have worked very hard over the last decade to improve our competitiveness of our professional quality massage products
New Freedom, PA (PRWEB) April 27, 2012
Jeff Riach, CEO of Oakworks, announced today that they had been approved to apply for trade assistance associated with sales lost to Chinese manufacturers in the massage table market.
Since 2000, the number of cheap imported Chinese massage tables has exploded and this has resulted in economic losses to Oakworks of significant magnitude. "We are the only company left in the US making portable massage tables. Oakworks is committed to manufacturing in the US and retaining our employees. Over the last 10 years the market price of massage tables has dropped significantly as much less expensive imported tables have flooded the market. Our professional quality, massage tables are worth every penny to a busy professional, but when massage table prices at Costco and Walmart are half or less, it is hard to compete. We heard about this program and submitted proof that we had been harmed by these low cost imports and are heartened to get this news," said Jeff Riach, CEO.
The Economic Development Administration (EDA), part of the Department of Commerce, is responsible for helping US manufacturing companies with matching grants up to $75,000 designated for projects that will boost the global competitiveness of the company. Oakworks must submit an EDA approved adjustment proposal with the next 2 years to receive the grant. Jeff Riach went on to say "We have worked very hard over the last decade to improve our competitiveness of our professional quality massage products against the lower quality imported products that have flooded our market. We believe that the steps this grant will make possible can help us bridge the gap."
About MidAtlantic Trade Adjustment Assistance Center:
The MidAtlantic Trade Adjustment Assistance Center (MATAAC) has been chartered by the Economic Development Administration of the U.S. Department of Commerce with responsibility for the disbursement and management of Trade Adjustment Assistance federal grant funds.
The organization consists of professionals possessing the depth of experience and the range of credentials that can help management focus upon those issues preventing it from achieving success at global competitiveness. They bring decades of business experience to the table that includes executive positions in a variety of Manufacturing and Service Industries, Financial Services, Information Technology, Insurance Services, Management Consulting and Human Resources.
For more information, please visit http://www.mataac.org/
About Oakworks:
OAKWORKS® is the premiere manufacturer of spa, massage, and medical equipment with over 30 years of precision manufacturing experience and the best quality control in the industry. Known for design innovation, sophisticated engineering, quick turnaround time, and a unique commitment to U.S. manufacturing and environmental wellness, OAKWORKS® is setting the global standard in the markets it serves.
For more information, please visit http://www.oakworks.com
Additional information on Oakworks and their products Contact:
Email address: info(at)oakworks(dot)com
Phone: 717.235.6807