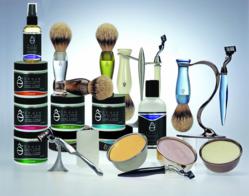 Dad will appreciate the consideration that went into selecting the perfect gift guaranteed to suit his lifestyle, taste, and shaving preferences.
New York, New York (PRWEB) April 30, 2012
eShave, the acclaimed grooming brand known for its unique offerings of artistically-inspired shaving essentials, wants to lather dad in luxury this Father's Day. Instead of the standard tie, elevate his morning shave routine by selecting the perfect gift from eShave.
"Gifting dad with a shaving set shows an incredible amount of care and thoughtfulness," said Danielle Malka, Founder/President of eShave. "Every Father's Day, our customers come to us and tell us what their dad is like and then ask for our recommendations. So, this year, we've compiled a list of great Father's Day gift ideas to make gift buying for dad, super convenient and easy. Dad will appreciate the consideration that went into selecting the perfect gift guaranteed to suit his lifestyle, taste, and shaving preferences."
Business Traveler: For the sophisticated dad who doesn't want to compromise his morning routine, eShave's airport-friendly Travel TSA Kit has all of the grooming essentials he needs for a smooth shave on-the-go. Conveniently packaged in a clear zip bag, the kit includes: Genuine Badger Hair Shaving Brush, which lifts the beard as it exfoliates; ½ oz Pre Shave Oil to soften the hair; 1 oz Shaving Cream that cushions and moisturizes the skin; and 1 oz After Shave Cream to calm and hydrate the skin post-shave. Choose from: Lavender, White Tea, or Verbena Lime scents.
Retail: $40
Mr. Fix It: eShave's Solution Shaving Kit has all of the "tools" dad needs for a professional shave at home: Beautifully hand-crafted Badger Hair Shaving Brush, to lift his whiskers up and away from the skin as it exfoliates; 2 oz Pre Shave Oil to soften his whiskers; 4 oz Shaving Cream to cushion and moisturize the skin; 6 oz After Shave Cream or Soother to calm razor burn and relieve dryness; and an Alum Block to close the pores and tone the skin after his shave. Available in the following scents: Verbena Lime, Lavender, White tea, Orange Sandalwood, Cucumber, Almond, and Fragrance Free.
Retail: $122 (value $148)
Old School Dad: For the dad who hasn't let a proper shave become a lost art, give him the gift of tradition with eShave's Traditional Kit. This thoughtful gift set has all of the elements of the classic wet shave and includes: Fine Badger Hair Shaving Brush which exfoliates the skin, while it softens and raises the hair; French triple-milled 3.5 oz Shaving Soap, made exclusively in Provence; and ½ oz Fragrance-Free After Shave Soother. Brush handle available in Black or White.
Retail: $77 (value $95.50)
For additional ideas and/or to purchase any of these Father's Dad gifts, please visit: http://www.eshave.com
About eShave:
eShave, defined by their unique style and unparalleled luxury, is known around the globe for their beautiful and sophisticated collection of shaving essentials. Since 1996, eShave has been modernizing the wet-shaving tradition. Based on the principals of fine jewelry making, eShave creates one-of-a-kind, artistic tools and accessories. eShave continues to be the only company that hand-sculpts its own designs to appeal to the discerning tastes of aesthetically discriminating and design conscious men & women. Available online at http://www.eShave.com, eShave New York boutiques at Rockefeller Center and World Financial Center, and select upscale retailers/spas worldwide. 1-800-94-SHAVE