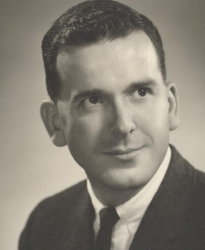 Earth's great treasure lies in human personality and service to humanity is the best work of life.' And of no one is that more true than Terry."
Brian Small
Victoria, BC (PRWEB) April 30, 2012
Friday night April 27th, the Greater Victoria Chamber of Commerce held their annual swanky Gala Awards night. An event that's always sold out as it celebrates some of Victoria's business communities finest. Awards for innovation, growth and service are all coveted by the regions business owners and employees alike. Certainly one of the most prestigious presentations of the evening was the Governors Lifetime Achievement Award. This award is different in that the recipient is not chosen by the secret panel of judges but rather by the Chamber Governors. The Governors consist of all the Chambers Past Chairs and is essentially recognition by one's peers. Of course these peers consist of some of the regions most experienced, successful and community minded individuals.
Although the staff of Accent Inns and many in the community all love Terry Farmer (the companies founder), it was something very special to hear and read the list of Terry's efforts and achievements over his many years supporting Victoria and BC. Of course Terry still maintains that his greatest achievement is his children and grandchildren. When asked he never hesitates to tell of how much he enjoys working with his daughter, Mandy Farmer, who now runs the local hotel chain.
The staff at the Victoria Chamber did a great job putting together a list of Terry's achievements:
Director, Vice-Pres, President Greater Victoria Chamber of Commerce (1969 – 1972)

Director, Vice-President, President- BC Chamber of Commerce (1991-1994)
Director of the Canadian Chamber of Commerce (1994-1996)
Founding Chair - Pacific Sport National Training Centre (1994)
Founding Member, Director, Vice-Pres, President, Chair - Tourism Victoria (1974-1989)
1989 Sportsman of the Year recipient
1998 Entrepreneur of the Year Award for Tourism and Hospitality (Pacific Region)
2002 Queen's Jubilee Medal recipient
2005 Generosity of Spirit Award recipient
2007 Rotary Community Leadership Award recipient
2007 Honourary Doctor of Laws from Royal Roads University
Inaugural Life Membership distinction – Tourism Victoria (2011)
Chair - Belleville Terminal Blue Ribbon Task Force (2007)
Director, Vice-Chair - Pacifica Housing (2009-2012)
Terry shared the special evening with his family and many friends and Colleges from the Chamber and business community. An additional fun element is that this years Chair of the Chamber (John Espley) is a long time employee of Accent Inns and speaks fondly of Terry as a key mentor in his life. "How much fun is it to follow in the footsteps of someone that has really made a difference in our community."