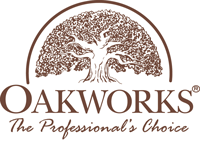 New Freedom, PA (PRWEB) April 30, 2012
OAKWORKS®, Inc., the premier U.S. manufacturer of spa, massage, and medical equipment, today reported on the success of their Oakworks Educational Series of massage therapy online continuing education video shorts.
"We are very pleased with the response to our initiative. Our goal is to build a large free library of massage therapy training knowledge that will help therapists understand the wide range of options available for helping their clients" Jeff Riach, CEO of Oakworks said.
Over the last year, 130 videos have been created by over 20 leading massage therapy continuing education providers. The videos can be found on Oakworks website http://www.massagetables.com and their YouTube site http://www.youtube.com/oakworksinc. Each video is basically a mini massage workshop, typically lasting a few minutes and covering one area of a larger body of knowledge in depth. Viewers get a good idea of the massage technique and how it is done, along with the benefits for their clients. The educators are all approved CEU providers trained in advanced massage therapy education, so viewers are able to see them in action and decide if they want to attend a more detailed hands-on workshop offered by the educator. Oakworks plans to double the number of licensed massage therapist training instructors and massage workshop videos in the next year along with securing more outlets for distribution of this free resource.
Riach went on to say, "Oakworks has been serving the massage therapy profession for 35 years, and it has been good to us. We wanted to give something back and I am a strong supporter of education in every facet of life. Being a lifelong learner, always finding new ways to do things and new things to do, is key to personal success and happiness. It is very gratifying to see we can make a difference."
Oakworks Educational Series Featured Educators:

Allison Ishman - ibodycare.com
Anita Shannon - massagecupping.com
Bob DuVall – sportsmedicineofatlanta.com
Bruce Baltz – bonvital.com
Carole Osborne – bodytherapyassociates.com
Claire Miller – clairemariemiller.com
Debbie Roberts - debbierobertsseminars.com
Elaine Stillerman - mothermassage.net
Felicia Brown – spalutions.com
Flo and Dallas Hancock - hancockclinic.com
Francois Prizinski - sportsmedicineofatlanta.com
Gloria Coppola - massageproce.com
Joe Muscolino - learnmuscles.com
Judy Koch - massagecredits.com
Kate Jordan - katejordanseminars.com
Kathleen Gramzay - kneadforbalance.com
Nancy Pombardo - thetherapyoption.com
Pat Mayrhofer - naturestonesinc.com
Patrick Ingrassia - nayadausa.com
Paul Lewis - paullewis.ca
Ralph Stephens - ralphstephens.com
Samuel Blechman - aplusceworkshops.com
Stew Wild & Katie Adams - 360nmt.com
Susan Salvo - lamassageschool.com
Taya Countryman – structuralrelieftherapy.com
Walt Fritz - waltfritzseminars.com
About Oakworks:
OAKWORKS® is the premier manufacturer of spa, massage, and medical equipment with over 30 years of precision manufacturing experience and the best quality control in the industry. Known for design innovation, sophisticated engineering, quick turnaround time, and a unique commitment to U.S. manufacturing and environmental wellness, OAKWORKS® is setting the global standard in the markets it serves.
For more information, please visit http://www.massagetables.com.
Additional information on Oakworks and their products Contact:
Email address: info(at)oakworks(dot)com
Phone: 717.235.6807