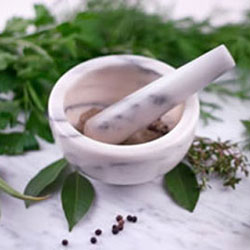 Dr. Sean Ceaser, is offering new clients a 10% discount and a free subscription to his newsletter during Naturopathic Medicine Week 2012
Winnipeg, MB (PRWEB) April 30, 2012
Naturopathic Medicine Week is taking place between May 7 – 13, 2012 and a naturopath in Winnipeg, Dr. Sean Ceaser, is offering new clients a 10% discount and a free subscription to his newsletter. Doctors from across the country will be using that week to educate the public about natural medicine, health promotion and disease prevention. For anyone that's been intrigued by naturopathic medicine, this may be the perfect chance for a proper introduction to the subject.
Naturopathic Medicine Week is in its ninth year and is quickly becoming a Canadian tradition. First started in 2003, the celebration and awareness week has gained popularity over the last several years. Many people see naturopathic medicine as a more desirable alternative to traditional medicine. And because of this increase in discussion about natural remedies and treatments in the public discourse, many try to take advantage of the education and information sessions presented during NMW across the country.
"Naturopathic medicine speaks to many people who feel that it is important for them to be active in their own healthcare rather than reliance on a pharmaceutical medicine," says Dr. Ceaser. "Naturopathic patients are involved in the decision-making process and are always active in getting better. It is this empowerment along with expert care that allows patients to thrive. Naturopathic Medicine Week is an opportunity for everybody to learn more about the most powerful healing system on the planet, one that mixes modern science with natural age-old traditional medicines."
Dr. Sean Ceaser is a doctor of naturopathic medicine who specializes in alternative cancer treatment. He began his career over a decade ago and helps treat patients with a variety of diseases and conditions naturally. He is offering 10% off for all new patients during Naturopathic Medicine Week which runs May 7-13, 2012. For more information please visit http://www.DrCeaser.com.