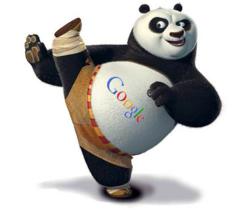 The goal of many of our ranking changes is to help searchers find sites that provide a great user experience and fulfill their information needs. We also want the "good guys" making great sites for users, not just algorithms, to see their effort rewarded
(PRWEB) April 28, 2012
Online business owners woke up to a bit of bad news when they found out that their websites have been hit by the Google Panda update 3.5. Many websites who were ranked in the top 10 positions of the search engines for high value keywords are now no where to be found in the search engines. Many small businesses are feeling the impact of the new Panda update and sales have dropped considerably.
DreamWareEnterprise.com
Years of Search Engine Optimization (SEO) link methods are now flushed down the drain with the new Panda update and many small business owners are unsure if their business can survive with the drastic change in Google's algorithm. Google stated that they have introduced the new Panda update to reward websites that they consider provide higher quality to user.
Read Google's Official Announcement
"In the next few days, we're launching an important algorithm change targeted at webspam. The change will decrease rankings for sites that we believe are violating Google's existing quality guidelines. We've always targeted webspam in our rankings, and this algorithm represents another improvement in our efforts to reduce webspam and promote high quality content."
Markus Skupeika, CEO of DreamWareEnterprise.com, who was also hit with the proverbial Google bug feels that the Panda update was going to happen sooner of later and feels that this was Google's way to give a slap on the wrist for many SEO experts who use "Black Hat" SEO strategies. Unfortunately, this update also effected many SEO experts who have focused on "white hat" techniques which is why he is focusing on a new SEO strategy that focuses on branding rather than relying on the search engines.
The new SEO strategy provides online business owners not only helps get websites ranking back to normal but it also rewards their websites to be considered high quality in the eyes of Google website reviewers. With the new SEO strategy comes a new business plan that if done properly will guarantee that online businesses will never feel the effects of the so called "Google Slap" in the future.
Invest In Your Brand Rather Than Rely On Search Engines