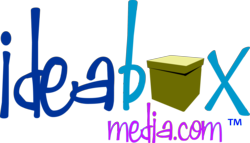 Turning Ideas Into Web Solutions, One Business at a Time
Chicago, IL (PRWEB) April 28, 2012
Josh Elder, President of Idea Box Media, is proud to announce their support of the Unstoppable Foundation, a non-profit organization dedicated to educating children in developing countries. When asked about the recent gala hosted by The UnStoppable Foundation, Josh Elder said, "The gala was a great opportunity for many to come together and truly make a difference for Africa. It's important for us to step back and focus on what goes on outside of our own lives, and realize we are part of a much larger community. I'm so thankful for all those who have embraced The Unstoppable Foundation's mission."
The Unstoppable Foundation hosted their 3rd Annual Gala at the legendary historic Millennium Biltmore Hotel in Los Angeles, where Grammy Award Winner Nelly Furtado matched the donations dollar for dollar. This special evening of hope and inspiration was designed to demonstrate that it is possible to provide an education to every child on the planet. The goal of this heart-warming event was to build an all girls secondary school in Kenya for 200 young girls. 100% of the proceeds benefit Canada's Craig Kielburger's organization, Free The Children. Craig gave a poignant opening speech as he addressed the audience and shared about Nelly Furtado's inspiration behind her support.
A very happy and elated Founder of the Unstoppable Foundation, Cynthia Kersey was thrilled when she was told that $500,000 was raised that evening to support the girls in Kenya.
About the Unstoppable Foundation
In 2011, groundbreaking author and founder of the Unstoppable Foundation, Cynthia Kersey, went on an inspiring journey to Kenya. Kersey was visiting to see the progress of the schools that Unstoppable Foundation played a role in funding in rural Maasai Mara region of Kenya, including an all-girls boarding secondary school, named Kisaruni, or "Land of Peace." With a mission to empower youth through education, the Unstoppable Foundation has already made tremendous investments in primary level education through its international charitable partner, Free The Children.
In just three years, the Unstoppable Foundation has funded 26 schoolhouses in three African nations and provided partial funding for a secondary school for girls. This vital education will empower a total of 71,960 children over the next 20 years with the life-long gift of an education and a real future. In addition, the Unstoppable Foundation has given six communities access to clean, healthcare and income training for the parents so that the education model is sustainable.
Through the partnership of outstanding in-country partners, the Unstoppable Foundation supports the Adopt a Village development model which fosters ownership of the project by community members – partnering with them to provide education and sustainable solutions to help them lift themselves out of poverty. It's not charity but community empowerment and sustainability in the truest sense.
About Idea Box Media
One of their highest priorities is making sure that clients are taken care of in the same way that they want to be taken care of as a customer. It is their objective to answer calls, emails and inquiries in a timely manner. This way a client can feel comfortable knowing that their questions and their project are always being addressed.
Idea Box Media pride themselves in creating long-lasting relationships with each and every client, and the only way to know how to do that is by always being there for our clients needs. Idea Box Media is always going to be there for a client; before, during and after their project. Period.
Idea Box Media is a smaller outfit than most of the competition, having just 7 key full time members. What this means for clients is that they simply have the full attention and dependability of the staff. Between the company's team members, there are many years of collective experience in providing web solutions and marketing services.
Since Idea Box Media focuses on Custom Web Design and Internet Marketing, each project or campaign is built to the specific requirements and needs of the customer. Whether it's for something common like e-Commerce or something completely unique, they work with clients to scope the project to assure that their specific objectives are addressed.
What really sets Idea Box Media apart from competition is the quality of the team. From the Project Managers to the Designers and Developers who toil in obscurity, producing award winning work. A good team however, is about more than the quality of its work and its reputation; it's about being fun, approachable and pragmatic.
Idea Box Media
Josh Elder
(847) 693-7751
Info (at) IdeaBoxMedia (dot) com
http://www.IdeaBoxMedia.com
"We Also Support The H.O.M.E. Foundation"
About The H.O.M.E. Foundation:
The Helping Others Means Everything, or The H.O.M.E. Foundation, is a not-for-profit organization dedicated to helping our Family of Charities. Frankie Verdugo, President of The HOME Foundation, wants to help as many worthy charities as possible as they struggle during these tough economic times. Frankie Verdugo helps raise funds through luxury dream home raffles, home giveaways, prizes, and high profile celebrity events in Hollywood... "Our mission is to help charities reach their fundraising goals and to bring awareness to their praiseworthy causes." Please visit our 2012 Dream Home Raffle Giveaway at: http://www.HOMEFoundationRaffle.com and http://www.facebook.com/HOMEFoundationRaffle.
###