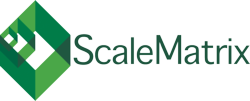 San Diego, CA (PRWEB) April 27, 2012
ScaleMatrix, a San Diego colocation, private cloud hosting and managed service provider will now offer high availability cloud and geographic redundancy services to a growing list of healthcare, finance, entertainment, and enterprise class clientele following the company's recent data center expansion announcement. ScaleMatrix operates nearly 100,000 sq ft of premium Data Center space in Southern California today, offering clients a well-diversified mix of colocation, cloud, and infrastructure hosting services, all covered by an evolving managed service portfolio. With the expansion into the Houston marketplace, ScaleMatrix clients can now take advantage of active/active, active/passive, or geographically load balanced configurations to ensure maximum uptime. Cloud and Colocation clients may host services in either or both the San Diego and/or Houston facilities, based on a number of business drivers.
Following a growing trend, ScaleMatrix launched this new Houston stronghold through a partnership with established Texas data center operator StratITsphere. Leveraging proven infrastructure in a burgeoning growth region, ScaleMatrix has extended their robust network, monitoring, security, and other value added services to this new center to support client demand for geographic diversity solutions. ScaleMatrix' new Houston center also broadens the company's existing cloud services portfolio by allowing clients to migrate and/or replication applications between the company's two cloud hosting centers, in addition, clients in both the San Diego and Houston facility have access to high speed, low cost, low latency transport services by way of a private 10Gbps transport ring.
"Over the past year, we have expanded our service offering to include DDoS mitigation, application and environment monitoring capabilities, and enterprise class backup and replication tools. Geographically diversified H/A solutions were a natural evolution for our enterprise class service portfolio. Location agnostic cloud applications, load balancing, and traffic management solutions are just a few of the additional services we are now able to support with the launch of the new ScaleMatrix Houston deployment," said Chris Orlando, chief sales & marketing officer.
Located outside the 500-year flood zone and off of any major thoroughfares, ScaleMatrix's Houston Center boasts an ideal geographic location. Its Tier-IV design provides best-in-class protection from man-made and natural perils for client's mission critical systems and data.
To learn more about ScaleMatrix, visit ScaleMatrix.com
About ScaleMatrix
ScaleMatrix takes an infrastructure-based approach to providing best-in-class hosting solutions to clients at every stage of their IT Lifecycle development. By investing heavily in both facilities and personnel, and developing strategic relationships with critical hardware, software, and support service vendors – we are able to offer our clients industry leading solutions which include design, deployment, and ongoing management as part of our standard offering. For more information on ScaleMatrix, visit ScaleMatrix.com.
###