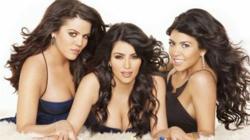 Los Angeles, CA (PRWEB) April 28, 2012
The Kardashians can record another monumental day in the books as they have signed the largest contract ever in the history of reality TV. The Kardashian family agreed to a $40 million contract with cable channel E! for another three seasons of Keeping Up with the Kardashians. The deal solely pertains to the original series Keeping Up with the Kardashians, which has brought on a new audience to the E! Channel along with huge ratings to the network.
The network announced that Kim, Kourtney, Khloe, Kris Kardashian and Bruce Jenner are each getting an equal share of the majority of the contract. Rob Kardashian, Kendall and Kylie Jenner are on a lower pay scale. Not Far behind the Kardashian family are fan favorites Scott Disick with son Mason who have also signed a deal with E! to continue appearing in episodes of the popular shows Khloe and Lamar along with Keeping Up with the Kardashians.
For the fans screaming, "We want more Khloe & Lamar and Kourtney & Kim Take New York" they will have to wait for the E! Network as this recent contract did include the Kardashian spin-offs. Viewers at home have been won over by Khloe and Lamar's dynamic along with the roller coaster journey that comes with being an NBA star. But for those fans that are not able to catch them on the set, they can find the Kardashian brand at almost everyday retail store.
The Kardashian Empire has grown immensely over the past years with their hit reality series along with celebrity endorsements and celebrity appearances. Kim Kardashian has most notably taken center stage in this growth as she has partnered with corporations to put her name on jewelry, shoes, diet products, candles as well as perfumes.
Some examples of her successful endorsements include: clothing line for Sears called Kardashian Kollection, nail polish line with her sisters for OPI, Owner of four DASH boutiques with her sisters, deal with weight-loss supplement QuickTrim, Kardashian signature perfume, Signature Series Couture Lollipops from The Sugar Factory Candy Store and as well as a deal with Skechers.
Kim and The Kardashian family continue to take America by storm by dazzling home viewers with their reality show and astonishing consumers with their garments and fragrances.To get glimpse for yourself, make a "DASH" for Sears to see the latest fashion by the Kardashians.
Written by: Anthony Fernandez
About CelebrityTalentPromotions.com
CelebrityTalentPromotions is a celebrity speakers bureau and booking agency securing thousands of business speakers, athletes, celebrity chefs, comedians and TV personalities for speaking engagements, corporate appearances, product endorsements, autograph signings, spokesperson campaigns, celebrity golf tournaments, VIP Meet & Greets and more.
Ryan Totka and his team at CelebrityTalentPromotoions can assist corporations in booking Kim Kardashian and Khloe Kardashian and other TV personalities for speaking engagements, corporate appearances and VIP Meet & Greets.