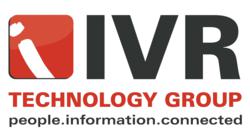 Our new solution automates pay-by-phone credit card transactions, using Mercury® tokenization technology to protect credit card data according to PCI standards
Buffalo, New York (PRWEB) April 30, 2012
IVR Technology Group, a leading provider of intelligent voice response services, today announced the integration of Mercury Payment Systems® for secure pay-by-phone transactions. The company connects industries using automated call center technologies with applications to streamline operations.
"A big concern for mail order/telephone order, or MOTO, is accepting credit card payments in compliance with the Payment Card Industry Data Security Standard," said Mike Byrne, IVR Technology Group's C.E.O. "In traditional operations, a customer service agent takes the credit card data over the telephone, enters it into the MOTO system, and processes the authorization."
Both voice over internet protocol (V.O.I.P.) and MOTO systems are within the scope of the Payment Card Industry (PCI) standards for handling sensitive card data, Byrne added.
"Our new solution automates pay-by-phone credit card transactions, using Mercury® tokenization technology to protect credit card data according to PCI standards," Byrne said.
MToken™, Mercury's proprietary tokenization technology, replaces sensitive card data with non-sensitive reference data for long term data storage. The token can then be used to perform future transactions for the same credit card without needing to store sensitive card data in the system.
"MToken facilitates such key features as recurring billing, card-not-present voids and returns, and incidental expenses, while simplifying PCI compliance for end users," said Baird Kleinsmith, Director of Developer Partnerships at Mercury.
For more information, visit http://www.ivrtechgroup.com or http://www.mercurypay.com.
About IVR Technology Group
IVR Technology Group provides businesses a suite of phone automation services to enhance customer conversations, drive sales and lower costs. Leveraging IVR Technology Group's easy-to-use services, business users, marketers and developers can quickly create solutions ranging from simple call routing solutions to advanced interactive voice response, cloud based applications and virtual support systems. For more information, visit http://www.IVRTechGroup.com or contact Mike Byrne at 800-438-1709 ext. 201.
About Mercury Payment Systems®
Mercury Payment Systems® is one of the fastest-growing payment processing companies in North America. Mercury® partners with point-of-sale (POS) developers and resellers in a unique business model to provide merchants with integrated payment solutions. Their processing platform is integrated and available for free in hundreds of POS systems. Mercury's award-winning products and services are distributed solely through the company's business partners. For more information call 1-800-846-4472, ext. 1820 or go to http://www.MercuryPay.com.