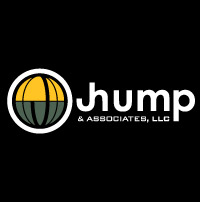 "Our customers are learning that we do what we say we're going to do." Jhump founder and president Jerry Humphrey said. "Our approach is simple. Give us your surplus equipment and we will sell it."
Brookshire, Texas (PRWEB) April 29, 2012
A rebounding domestic oil and gas industry has sparked growth for many local companies. Exploration, drilling and production is on the rise and with the boost, Jhump & Associates has ramped up its operations. In the last month, the Texas-based oil and gas solutions provider has moved to a new 30-acre facility, seen its surplus equipment year to year sales grow 117% and has launched Equipsteam.com, a new online oil and gas surplus equipment marketplace.
"We're excited for our industry colleagues who are back on track," said Jhump founder and president Jerry Humphrey. "This means they're looking to hire more people, set up new operations and use a bunch of equipment. And we're here to tailor our services around their needs and their schedule."
For the past six years, Humphrey and Jhump have established a foothold in the industry providing solutions for everything from human capital to business development. But over the past few years, the company has grown exponentially in the area of surplus equipment liquidation and sourcing. In 2010, Jhump's sales grew 300% and in 2011, the company saw another 117% growth.
"Our customers are learning that we do what we say we're going to do." Humphrey said. "Our approach is simple. Give us your surplus equipment and we will sell it. And in most cases, we're going to exceed your expectations."
Humphrey plans on showing off the company to more people than ever this year at the 2012 Offshore Technology Conference in Houston, Texas. "After expanding our operations this year, it only made sense to increase our presence at the OTC," Humphrey added. "We've got a lot to talk about this year and we're looking forward to meeting with our customers face to face, thanking them for their business…and seeing what other services we can offer for them!"
Jhump & Associates OTC Information:
OTC Booth #722
Drinks & Refreshments starting at 1 p.m. daily
Jhump & Associates sets the standards in oil and gas business development, human capital and surplus equipment liquidation and procurement services. With a proven track record and relationships built on trust, Jhump evaluates and lists surplus equipment, determines a fair price and finds the right buyers and sellers. For more information on their processes and services, please visit: http://www.jhump.com.