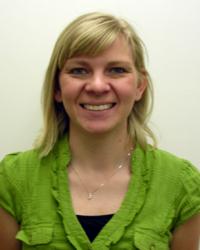 Sauget, Illinois (St. Louis Metropolitan Area) (PRWEB) April 29, 2012
3PL Leader FW Warehousing recently hired Mary Colyer as Accounting Manager, according to Mark Cusumano, President and CEO of FW Warehousing, a firm that has been in the third-party logistics industry for more than 25 years.
"Mary brings more than 9 years' experience as a senior accountant and special projects leader to her role at FW as our Accounting Manager," said Cusumano. "In her career she has assisted in multiple accounting software migrations and worked with other departments assisting them with various projects and addressing their reporting needs and questions. We liked her background and experience and approach to serving both internal and external customers alike."
FW Warehousing is a St. Louis based 3PL that has warehousing and distribution centers totaling more than 2.5 million square feet for its general storage, food-grade, cold storage and chemical warehousing customers in three Midwest states, Missouri, Illinois and Indiana.
For more information about Mary Colyer, read her bio on the Key Personnel page of the FW Warehousing web site.
For additional information about FW Warehousing and its 3PL capabilities, visit the Services page of the FW Warehousing web site.