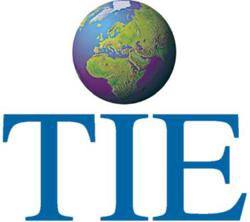 (PRWEB) April 28, 2012
NewsWatch recently aired a story about the thriving job market for international teaching jobs. During a time when American teachers are facing fewer jobs, the international education market is currently experiencing phenomenal growth. One company that is leading the way in placing teachers in positions overseas is The International Educator, or better known as TIE.
According to a New York Times article on 3/30/11 by Sam Dillon entitled "As Sweeping Layoffs Loom, Schools Gird for Turmoil", U.S. School authorities are warning that thousands of American Teachers could lose their U.S. based teaching jobs. What many teachers don't realize is that the International Schools Market has experienced exponential growth in the past 10 years, more than doubling in schools during that time, and they are projected to double again over the next decade.
Since its founding in 1986, The International Educator has been the most comprehensive service for securing a job in an international school. TIE places teachers in English-speaking positions at top-tier schools, in a tax-free environment, with career growth and world travel opportunities. Most schools follow the American or British curriculum. Through TIE, teachers instruct in the subject they currently teach and don't have to learn a new language. Moreover, international schools boast beautiful campuses with small class sizes and motivated students, making them a highly desirable environment for teaching.
The International Educator (TIE) is a non-profit organization committed to matching the best educators with the best international schools around the world. For more than 25 years, TIE has been the most comprehensive service for securing a job overseas. TIE is the marketplace for international education by providing the venue where schools can find exceptional candidates, and teachers can find exceptional jobs. TIE also serves to link together the international education community through sharing school, professional, and personal news. TIE works to spread information about the vast global network of English-speaking schools to as many qualified teachers as possible so they will be aware of this vibrant world community and the numerous job opportunities that exist. For more information on how to become an international teacher visit TIEOnline.com.
NewsWatch is a weekly 30-minute consumer oriented television show that airs nationwide. NewsWatch regularly feature top celebrities, health tips, technology products, medical breakthroughs and entertainment news on the show. The show airs in 180 markets nationwide as well as all of the top 20 broadcast markets in the country, and is the preferred choice for Satellite Media Tour and Video News Release Distribution. For more information, head to newswatchtv.com