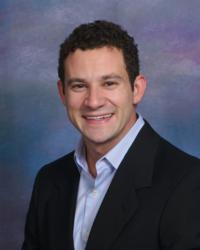 GoldMax USA is proud to be one of the top 30 mid-size companies to work in Atlanta, Georgia.
Atlanta, GA (PRWEB) April 30, 2012
Atlanta Journal Constitution recently selected GoldMax USA as one of the Top 100 Workplaces in Atlanta ranking 13 out of 46 companies in the mid-size business category. More than 1,200 companies were nominated or invited to participate in the survey. GoldMax USA is the largest chain of stores specializing in buying gold and precious metals from consumers in the U.S., and has more than 150 employees in the Atlanta area.
Employees were sent a 24 question survey asking them for their opinions on six areas of the workplace: Direction: Assessment of the company's values, leaders and strategy; Execution: Assessment of the how the company communicates and gets work done; Career: Opportunity for training and progression; Conditions: Assessment of the working atmosphere and working environment; Managers: quality of the managers and their managerial skills; and Pay & Benefits: Assessment of employee compensation for the work done. Employees are also asked to provide comments about their workplace and some of these comments can be seen on http://www.topworkplaces.com. Companies that scored particularly well on each of these areas are awarded a workplace strength symbol which can be seen on the company profile page.
Top Workplaces accolades are a stamp of approval from a company's employees. This vote of confidence is a powerful indicator to shareholders, customers and the community that the organization has strong values underpinning its behavior. GoldMax survey results especially highlighted its strength in how the company communicates and gets work done, its career opportunities, the quality of managers and the working environment.
"GoldMax USA is proud to be one of the top 30 mid-size companies to work in Atlanta, Georgia," said GoldMax co-founder Scott Garber. "This is a very special honor since it was determined by our employees."
When GoldMax employees were asked what they loved about their jobs, one respondent stated, "The pay is great, especially in this economy. It is not high pressure and I genuinely feel appreciated and recognized by both my peers and upper management." Another employee wrote, "I very much believe in the company, its direction and my bosses. My co-workers are the very best and very good at what they do for this company."
GoldMax employees also believe that management is willing to listen to them and assist them to grow and learn. As one employee's response to the survey explained, "They appreciate all of their employees. They listen to us and they care about us."
GoldMax, formerly Southwest Gold Buyers, opened their first store in March, 2009 and currently has 70 stores in the Atlanta region. GoldMax is a trusted and Better Business accredited buyer of precious metals.
"There are lots of new cash for gold stores popping up, but the GoldMax brand is different," Garber said. "GoldMax is nothing like the average pawnshop – instead, customers can come in for a free, no obligation quote, within a comfortable, high class setting – and, if they're ready to sell, they can do so right on the spot."
GoldMax's upscale store interiors are outfitted with a comfortable waiting area with one or two flat-screen televisions, jewelry showcases, and desks to meet privately with each customer. The stores, which range from 700 to 4,000 square feet, resemble a cross between an upscale jewelry store and a business office.
GoldMax has built a solid reputation for paying fair market value for gold, jewelry and other collectibles. GoldMax will purchase gold (any karat), silver, platinum, necklaces, bracelets, rings, earrings, charms, watches, broken jewelry, diamonds, coins, paper currency, sterling silver flatware, tea sets, and candlesticks.
"We hope that those that have never been to a GoldMax will discover for themselves why GoldMax employees believe that this is one of the best companies to be working for," said Garber. "And, with our company continuing to grow, we are always looking to hire good people."
About GoldMax USA
With more than 200 stores located from Los Angeles to Tampa Bay, GoldMax operates the largest chain of stores specializing in buying gold and precious metals from consumers. Last year, GoldMax pumped more than $75 million into the local economy and opened more than 70 stores across the U.S. GoldMax plans to open 100 new stores in 2012, including stores in the Dallas-Ft. Worth and Minneapolis, both new markets for GoldMax. GoldMax recently appointed Robin Leach, former host of Lifestyles of the Rich and Famous, to serve as the company spokesperson. Leach doesn't accept payment for his endorsement of GoldMax, a rare event in the business of high-profile celebrity endorsements. GoldMax donates generously to his favorite charity, "Keep Memory Alive" (http://www.keepmemoryalive.org), which is committed to the education and research of a cure for Alzheimer's, Parkinson's, Huntington's and ALS. Visit http://www.goldmaxusa.com.