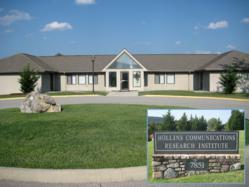 Without proper treatment, stuttering stands in the way of job opportunities and career choices that impact people financially and personally.
Roanoke, VA (PRWEB) April 30, 2012
A new survey reveals that stuttering therapy administered at nonprofit Hollins Communications Research Institute (HCRI – http://www.stuttering.org) helps people who stutter overcome job performance and income constraints that result from the condition.
Long-standing industry studies show stuttering limits career and earnings opportunities for the majority of people with the speech disorder. Yet, 79 percent of people who stutter and participate in HCRI's stuttering therapy improved their employment situation, which respondents attribute to fluency skills learned during treatment.
Moreover, two-thirds of the 232 survey respondents said acquiring the ability to speak fluently helped increase their earnings and income potential.
There are 66 million people in the world who stutter and three million who reside in the U.S., according to the National Institutes of Health. Through the years, research has have consistently shown that society has a less than favorable view of people who stutter and their capabilities.
"People who stutter are often stereotyped by employers and the general public as nervous, disorganized, or mentally deficient. Yet, there is no mental or emotional flaw that drives the problem," said HCRI president Ronald L. Webster, Ph.D.
In fact, HCRI researchers have demonstrated that stuttering is a physically based condition. According to Webster, the disorder can be effectively treated through a systematic, behavioral approach that teaches people how to replace faulty speech-muscle contractions that cause stuttering with new muscle behaviors that generate fluent speech.
"Without proper treatment, stuttering stands in the way of job opportunities and career choices that impact people financially and personally," Webster explained.
This is underscored in a study by Joseph F. Klein and Stephen B. Hood that was published in the Journal of Fluency Disorders. Klein and Hood's research among stutterers, aged 18 and older, found that the condition interfered with job performance among one third of the respondents. In addition, 70 percent of those surveyed felt their stuttering decreased their chances of being hired or promoted.
Randy Marcus, chief of staff to Virginia's Lieutenant Governor, knows firsthand the job-related challenges stuttering creates. In 2006, he reached a point in his life when he felt his stuttering problem created a ceiling to his professional development. That's when he decided to participate in HCRI's 12-day intensive stuttering therapy program.
"HCRI therapy improved my fluency in public speaking forums, on the telephone and in meetings, which has allowed me to be a successful chief of staff to Lieutenant Governor Bill Bolling and serve in a leadership role in Governor Bob McDonnell's administration, Marcus said. "The Institute's approach to stuttering treatment helped me eliminate both real and self-perceived fluency challenges that limited my career advancement."
In HCRI's client survey, respondents who cited earnings increases were asked to specify the percent of monetary gains they attributed to fluency skills learned during treatment. Thirty-two percent said their wages or income potential grew by up to 10 percent. Forty-two percent noted increases between 11 and 50 percent. Twenty-six percent said that HCRI stuttering treatment enabled them to increase earnings or income potential by more than 50 percent.
Broadcast journalist John Stossel of Fox News serves as another example of how HCRI stuttering therapy helps professionally and financially. Early in his career, Stossel participated in a wide range of treatments to address his stuttering. None of the therapies worked and he considered giving up his broadcasting career. Then, he learned about HCRI's unique behavioral therapy. He completed the Institute's treatment program and learned how to retrain his speech muscles to generate fluency. Today, he is a successful, award-winning broadcaster and author.
More than 6,000 people from 48 countries have come to HCRI for stuttering therapy. The Institute's data show 93 percent of clients attain fluent speech by the end of their 12-day treatment program. Follow-up studies indicate 70-75% retain fluency for the long term. HCRI is unique from other stuttering organizations in that work focuses on stuttering research and developing scientifically based treatment methods.
HCRI was founded in 1972 to investigate stuttering through scientific discovery and to develop treatment innovations. Since then, the Virginia-based, 501 (c) (3) charitable organization has become an international leader in stuttering research and the development of innovative, scientifically based therapy approaches.
Clients come from all walks of life and include business professionals, police officers, students, doctors, athletes, teachers, engineers, military personnel, a supreme court nominee, and even royalty. For more information, visit http://www.stuttering.org or contact HCRI at 855-236-7032 (toll free), 540-265-5650 or admin(at)stuttering(dot)org.