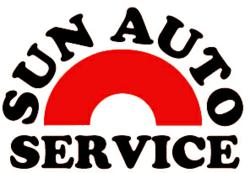 Las Vegas, NV (PRWEB) April 29, 2012
Sun Auto Service launched a brand new website featuring information proven to be helpful to anyone who owns, leases, or drives a vehicle! SunAutoServiceUSA.com is an ideal resource for those who want to learn more about service and repair, preventive maintenance, brakes, transmissions and any other topic relative to full-service auto repair.
The Sun Auto Service brand is well-recognized in the valley. Being a family-owned and operated company since 1978, Sun Auto Service leads the auto repair industry when it comes to quality, state-of-the-art diagnostics and ASE certified technicians. The new web site reflects a fresh new look that is straightforward, and professional.
The website is easily navigated ~ a slick, new locations page directs visitors to the nearest repair facility; just type in a zip code and "Go!" Want to save some money? Click on the Coupons tab for a printable discount. Ever wonder how the brakes system works? Click on Services and go to the Brake Repair page. Do you love doing business with a company that gives back to the community? Check out the In the Community section and learn about Team Sun Auto-supported charities.
Easy to navigate, chock-full of consumer tips, discounts and articles about auto care. Visitors can even sign up for a monthly newsletter. Check out http://www.SunAutoServiceUSA.com and see how this locally-owned company is relaunching its world-wide presence!
Listen to the company's newest radio spots here (NV/TX markets):
http://soundcloud.com/user7286225/sas-nv-complete-auto-repair-30
http://soundcloud.com/user7286225/sas-tx-complete-auto-repair-2