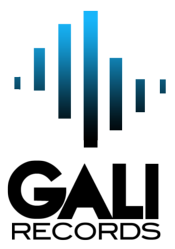 Our core focus is the development of global signature sound for new recording artists.
Toronto, Ontario (PRWEB) April 29, 2012
GALI Records has quickly become the home for aspiring musicians who have a unique sound and a distinct message. The CEO, a Canadian singer/songwriter began the project with nothing more than a vision to share her music with the world, and 60 bucks in her pocket. Instead of compromising her artistic freedom she decided to found her own label and leave the industry heavyweights in the dust. She is also the first artist signed to GALI Records; her single is expected this summer.
The Toronto based Indie record label officially announced the launch April 12, 2012 after three years of conceptual development and research into the growing demand for innovative music and Indie leadership. "My vision was to tap into this market and form a company that will find, develop, manage and promote distinctive, unique and exciting talent and bring their artistic vision to life. Our core focus is the development of global signature sound for new recording artists," said GALI, CEO of GALI Records.
The Indie label operates on the principle that every artist deserves specialized attention, that each creative process is distinct. GALI Records has made it perfectly clear that they only plan to sign artists who share equal passion and motivation that align with the music company's mission. "We don't sign artists we don't believe in," GALI went on to say.
But what's really getting peoples attention in the Indie music scene are the innovative opportunities music students can gain from GALI Records' upcoming internship program. The program currently being developed will be the premiere experience for students with passion for the music industry. With gained experience in practical application, music management, music promotion and much more, the program will be one of the largest music internship programs in the world.
The official launch has pushed GALI Records center stage, gaining global traction in the Indie music scene as well as public support of the music company's mission and vision. All the signs point to success as GALI Records jams on to becoming the next top music labels in North America.
About GALI -- GALI Records is dedicated to the development, management and direct-to-consumer promotion of unique and exciting, new recording talent by encouraging individuality, authenticity and true music innovation. As respected and well-connected industry professionals, the company partners with other like-minded pros to help artists achieve artistic AND commercial success through long-term creative strategies and a distinctive global signature sound. For more information visit: http://galirecords.com/