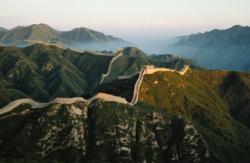 Vancouver, BC (PRWEB) April 30, 2012
Chinapac International's Super China tour that has received a fantastic response this 2012, now has 2013 tours available.
"We haven't offered such a super value tour in our 27 years of business until the first release of our 12 Day Super China special earlier this year, " said Chinapac president Jenny Soares. "Our 2012 line of dates for this program has had such a tremendous response from our clients, we have decided to roll out a new set of departures for 2013."
With an elaborate itinerary that includes must-visit cities Beijing, Xian and Shanghai, with additional excursions to the romantic towns of Suzhou and Hangzhou, this China tour is indeed a super deal – full package with air from Vancouver, land, meals and accommodation starting at just $1899 per person ($2049 including taxes).
12 Day Super China is a wonderful introduction to the orient, encompassing modern cities Shanghai and Beijing with excursions to ancient towns of Xian, Suzhou and Hangzhou. This China tour is a well-rounded program that features boat cruises on the tranquil West Lake and the famous Grand Canal.
The tour begins in Shanghai, the legendary seaport of China, where participants visit the remarkable sites of the Jade Buddha, Yuan Garden and the 88-story Jin Mao Tower. On day 4, travelers will set out to visit Suzhou, known as the 'Venice of the East,' to enjoy the beautiful scenery as they cruise along the Grand Canal followed by a tour the famous Master of Nets Garden. Continue to Hangzhou to extend the tranquil ambience of another romantic town. In Hangzhou, participants embark on a boat cruise of the beautiful West Lake before visiting other sites such as the Six Harmony Pagoda and the famous Dragon Well for a refreshing cup of delicious green tea.
From Hangzhou, travelers will board a plane to Xian for a tour of the Terra Cotta Museum and witness the ongoing excavation of the might warriors. A full day tour of the city involves stops at the Big Wild Goose Pagoda, Grand Mosque and the Art Ceramic & Lacquer factory. Finally, guests will board a flight to Beijing for an elaborate tour of the capital city.
Beijing is a place rich in culture and history signified by the many sites in the city which travelers will visit over their stay. Such include the largest city square in the world, Tian An Men Square, Forbidden City, Summer Palace, Temple of Heaven and the 2008 Olympic Sites. Of course, it wouldn't be a complete China tour without a trip to the Great Wall where both local and visitors alike immerse in the sight of the magnificent structure that has become the greatest symbol of China. A delicious Roasted Peking Duck will be served at the farewell dinner as a nice close of this China tour.
The program is also full of other exciting highlights including an amazing acrobatic show, special local meals and other activities. Additionally, it features centrally located 4 & 5 star hotels, handpicked specially to accommodate the comfort and luxury needs of Western travelers.
"With this promotion, we hope to encourage those who have not yet had the chance to visit China to take advantage of this special and finally see the orient," said Soares.
Departures for 2013 are schedule on February 17, March 9, March 25, April 15 and May 14.
12 Day Super China air and land package starts at just $1899 per person ($2049 including taxes).
For more information about 12 Day Super China tour, visit http://www.chinapac.com or call 1-800-661-8182.
Chinapac International specializes in travel service to China and the Orient and is proud to celebrate 27 successful years in the travel industry as the premier travel package tour operator to the People's Republic of China and South East Asia.