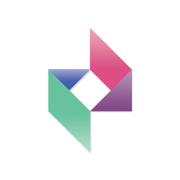 San Clemente (PRWEB) April 27, 2012
Web design and online marketing agency Blazonco today announced the hiring of seven new employees, a record increase that helps the company achieve its growth target of nearly 30 employees in total. Hiring two web designers, one marketing specialist and four account executives has brought the company total to 28 employees.
"We are thrilled to welcome so many new talented people to the team," says CEO Michael Sterner of the hiring. "Twenty-eight is a great number for us, and I know that the increase in staff will help us better serve our small business clients."
The hiring comes at a time of growth at Blazonco. Earlier this month, Blazonco announced a strategic partnership with 1800Accountant, a national firm that provides small businesses with value accounting and tax preparation services through a centralized and national network of highly skilled, licensed Certified Public Accountants (CPAs).
Blazonco's partnership with both 1800Accountant and MasterPlans, the only Inc. 500 business plan writing company, allows Blazonco to provide its entrepreneurial clients with a suite of additional essential services, from capital procurement to business strategy to financial management.
The company growth also coincides with the launch of Evergreen Realty agent websites, a relationship that stems from Blazonco's custom design of the Evergreen Realty corporate site. Up to 900 agents will have personally branded websites on the Blazonco platform that can include MLS listings, a lead and client manager and SEO in addition to other services such as social media marketing and banner advertisements.
About Blazonco
With more than 14 years of experience serving businesses of all sizes, Blazonco has developed a suite of robust design and marketing services, including web design, branding, internet marketing, SEO, social media and PPC management. We help businesses succeed online. Learn more at Blazonco.com
###