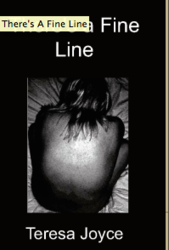 Honest disclosures about Sexual Abuse liberates sufferers who feel they must hide in shame or fear. Teresa Joyce helps open the conversations so more can be set free from their abuser's emotional choke-holds.
Los Angeles, CA (PRWEB) April 30, 2012
Dr. Carol Francis Talk Show again addresses how to recover from on-going child sexual abuse. The torture of protecting a mother from knowing about her husband's sexual child abuse activities is one of many torments author Teresa Joyce endured as a child, teenager and adult. In addition, Teresa endured lures, threats and pressures into adulthood from her mother's husband. Her step-father, a well respected community businessman in the UK, had a secret inclination to threaten, sexually abuse and emotionally blackmail his step-daughter. Tune in April 30 to this radio show, released for podcasts through BlogTalkRadio.com/dr-carol-francis and itunes immediately afterward. Link is: http://www.blogtalkradio.com/dr-carol-francis/2012/04/16/sexual-abuse-exposed-interview-w-author-teresa-jones
The confusion and pain of such on-going struggles can not be underestimated, and Teresa Joyce draws every reader and listener into the maze of events that baffles, saddens and enrages. Teresa Joyce shares with honest vulnerability in an attempt to awaken every listener to the toxic processes of sexual abuse and the pain of recovery. Teresa Joyce's book, "There's A Fine Line" published by Chipmunka Publishing is available through Amazon.com or through teresajoyce.com.
Teresa Joyce, in her 50s and after her grandson was born, decides to expose the painful memories of her sexual abuse by her step-father when she was a child. Why? To help. To help those who have suffered sexual abuse and those who need to stop hurting others with sexual invasion of human dignity. Teresa Joyce, from the United Kingdom, leads us to expose and dispose of the dreaded silence about sexual abuse within families so that more can be liberated to live the rest of their lives whole and loved. Teresa Joyce' book "There's A Fine Line" has offered many the insight, self-love and freedom to move on from the curse of Sexual Abuse.