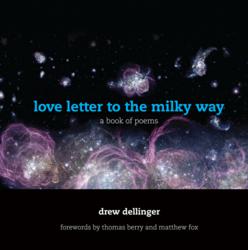 Ashland, OR (PRWEB) April 29, 2012
"ForeWord Reviews" is pleased to announce the 2011 Book of the Year Awards list of finalists. Representing more than 700 publishers, the finalists were selected from 1200 entries in 60 genre categories. These books are examples of independent publishing at its finest.
White Cloud Press of Ashland, Oregon has two books selected as finalists in the Nature and Poetry categories.
With intimate animal photographs by Don Moseman and original, inspirational reflections by Mary Reynolds Thompson, "Embrace Your Inner Wild: 52 Reflections for an Eco-Centric World" celebrates the healing power, timeless wisdom, and unparalleled beauty of Nature. It mixes the poetic with the provocative, calling people forth to protect the wild – in their world and in their spirit.
"We created 'Embrace Your Inner Wild' to foster a love of the earth, its inhabitants, and the wild soul in each of us that longs to be set free," reports Reynolds Thompson. "The goal of the book is to delight, but also open the door to the mystery and majesty of the non-human world." The imagery and text allow anyone who reads it to experience a profound connection to Nature.
With "Love Letter to the Milky Way," poet Drew Dellinger takes readers on a journey to that place where ecology, cosmology, and social activism come together. In this profound collection of poems, readers experience not only the call to oneness and wildness, but also come to rage against the forces of injustice and greed that threaten to extinguish not only species but the beauty of the world itself. These are poems written for this moment while speaking to a timeless sacredness at the center of life and the cosmos.
White Cloud Press is proud to have brought out these two inspiring titles. Since its founding in 1993, White Cloud Press has been publishing acclaimed works on World Religions and Spirituality, Poetry, Ecology, Yoga, Politics, and Memoirs. Leaders of thought such as Huston Smith, Jimmy Carter, Karen Armstrong, Deepak Chopra, Queen Noor, Cornel West, Alice Walker, Joanna Macy, Robin Williams, and Paul Hawken have praised White Cloud Press' books.
ForeWord Reviews' Book of the Year Awards program was established to help publishers shine an additional spotlight on their best titles and bring increased attention to librarians and booksellers of the literary and graphic achievements of independent publishers and their authors. Award winners are chosen by librarians and booksellers who are on the front lines, working everyday with patrons and customers.
ForeWord is the only review trade journal devoted exclusively to books from independent houses.