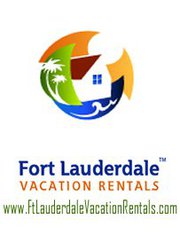 We've had travelers from the U.S., Europe, Australia and Asia logging on to FtLauderdaleVacationRentals.com to find an affordable alternative to a hotel.
(PRWEB) April 29, 2012
South Florida business networking doesn't get any more centered than this, as career seekers and professionals plan to descend on Fort Lauderdale May 23 for the 2012 South Florida Business and Career Expo. The Expo offers businesses and professionals throughout Florida an opportunity to showcase and share their contributions to Florida's job scene, and career seekers an opportunity to learn more about potential employment opportunities. Visitors to Fort Lauderdale for the Business and Career Expo are booking private Fort Lauderdale vacation rental condos to be close to the venue during their South Florida vacation.
Ft.LauderdaleVacationRentals.com offers an online link for travelers and Fort Lauderdale vacation home owners to get in touch with each other and negotiate their own terms on an apartment, condo, beachfront cottage or and home. This growing trend in hotel-free lodging, vacation rental properties provide affordable accommodations for families and groups of friends looking for vacation condos or homes in Fort Lauderdale.
Through Fort Lauderdale Vacation Rentals, travelers can rent a private three bedroom, two bath house that sleeps eight, or a one bedroom, one bath condo for two, for a weekend or a week at prices significantly lower than those of area hotels. The added benefits to staying in a private vacation rental home, in addition to the cost savings, are the kitchen, laundry, and all the amenities that go with staying in a private home.
"We've had travelers from the U.S., Europe, Australia and Asia logging on to FtLauderdaleVacationRentals.com to find an affordable alternative to a hotel," said John Romano, founder of Fort Lauderdale Vacation Rentals. "It's a great option for families coming to Fort Lauderdale because they appreciate having a fully equipped vacation home with a kitchen, laundry room, and all the comforts of home.
"Visitors can't get over the value they get in a Fort Lauderdale vacation condo or home rental, especially when they figure how much they're saving over a hotel," he said.
Most Fort Lauderdale vacation rentals have additional perks, including private pools, barbecue grills, home theaters and more. When families or groups of friends travel together, they can all stay under one roof and maintain privacy with individual bedrooms and all the comforts of home.
About Ft. Lauderdale Vacation Rentals:
FtLauderdaleVacationRentals.com is the world's first portal dedicated only to vacation rentals in Fort Lauderdale. Established in 2006 and acquired by Vacation Rental Organization, LLC in 2010, Ft Lauderdale Vacation Rentals' mission is to provide a selection of vacation rentals in Fort Lauderdale and to connect travelers with property owners in the most efficient way possible.
FtLauderdaleVacationRentals.com allows potential renters to select from an extensive collection of properties, based on location, size, price, and by a variety of features and property types. Prospective renters can research, compare and select cabins, villas, houses, estate homes, mansions, condos and other vacation properties in Ft. Lauderdale.
Fort Lauderdale Vacation Rentals is not a broker; it offers a set of management tools combined with an economical conduit between travelers seeking the space, value and amenities of vacation rentals and homeowners looking to rent out their vacation properties. For more information, visit FtLauderdaleVacationRentals.com.