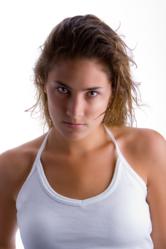 Observe our shoot days totally free of charge
London, UK (PRWEB UK) 30 April 2012
Have you got what it takes to become a model? Observe a photo shoot and see if you have modelling potential, invite La Mode.
http://www.lamodelondon.com has just announced a brand-new service for potential models interested in starting out a new career within the modelling industry. The specialists in providing all the latest modelling advice also offer a top-class photo shoot session in the form of a 'Shoot Day', for any aspiring model of any age or background.
'Our shoot days are famous within the modelling fraternity', continues Helen,' but we think it's just as important for a person who's thinking about taking up modelling as a career, that they can see the hustle and bustle first hand before committing to their own shoot. It's a fantastic experience and a great overview into the rapid and energetic fashion world.'
Whether a model is a complete beginner or even a seasoned pro, viewing life in the fast lane can be experienced complimentary style, with the benefit of La Mode's generous gesture.
'As well as being able to observe our shoot days totally free of charge, we can talk you through the process of the shoot, the products available to purchase and how these can assist any aspiring model start a career in modelling,' say La Mode.
The company at the very heart of modelling London urge all models to try and sell themselves, never just relying on model agencies to find potential work. The shoot days are all about getting a modelling portfolio and a modelling portfolio website put together to enable models to show off their credentials. The model advice specialists would urge any beginner to come down and experience what life is truly like at their studios based in London, viewing models coming and going, beauty experts and hairstylists working their magic and transforming models for different shots, they say.
'Here at La Mode we are all about pushing the boundaries and helping models promote themselves instead', continues the director for the company. 'In a very visual industry, it's important for a model to look great at all times and we know how to get the best out of our subjects. By being able to observe a professional photo shoot actually taking place, we can offer bags of advice at the same time.'
Offering professionalism and honesty at all times, La Mode truly know there stuff. Having had years of experience, the team use instinct as one of their most powerful tools and they aren't shy about passing on their expertise to any potential new model.
'This way, it's a great way for a newbie to take the first step into seeing what's demanded of a person and as a totally free service, we hope it doesn't put many people off, ' she laughs. 'Most of the time, it only adds to excitement and expectations of any future model.'
Open day attendance is available between 10 am to 12 pm on select Shoot Days. To schedule a visit, register with your preferred date via the La Mode website http://www.lamodelondon.com, or call in advance on 0208 502 3279 and book in a day to visit.