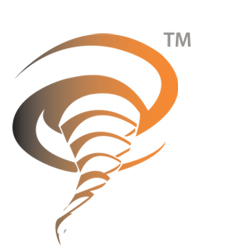 Not All Storm Shelters Are Created Equal
Thomasville, Georgia (PRWEB) April 28, 2012
Survive-a-Storm Shelters announced today that it has posted the required $20,000 surety bond with the State of Alabama and is among the first tornado shelter manufactures in the country to become compliant with the recently implemented Alabama storm shelter law.
Survive-a-Storm Shelters acknowledges that the surety bond requirement will prove a substantial obstacle to anyone manufacturing, but Survive-a-Storm President & CEO Lucas Stewart sees this as a positive development in the industry. "This law helps to ensure that consumers will not be working with fly-by-night operations when they purchase their tornado shelter or safe room. Of course, as a major government contractor with a current, active $153 million contract with the U.S. Department of Homeland Security and FEMA, we didn't have any difficulty whatsoever obtaining the required bond. But there are lots of opportunists out there who are looking to make a quick buck by taking advantage of homeowners. This law should help to curtail such activity."
According to Matt Williams, Vice President of Marketing for Survive-a-Storm Shelters, "Survive-a-Storm Shelters welcomes greater oversight of the storm shelter industry, and we just want to remind consumers that not all storm shelters are created equal. Survive-a-Storm Shelters have been engineered certified to be compliant with FEMA 320 and ICC-500 standards. Our shelters have also passed rigorous testing conducted by the Wind Research Institute at Texas Tech University."
When purchasing a storm shelter, Survive-a-Storm Shelters encourages consumers to do their research. "We encourage customers to call several different manufacturers before they make a purchase," says Survive-a-Storm vice president of manufacturing Mike Pendergast. Find out the advantages and disadvantages of the different types of shelters. Is the manufacturer simply converting a septic tank into an underground shelter? What measures have been taken to make sure that the shelter won't leak? How will it remain firmly buried in the ground? How is it ventilated? Will it degrade over time?" Pendergast says that only after answering these questions can a consumer feel comfortable in proceeding with their purchase.
Survive-a-Storm tornado shelters are made of 10 gauge steel and are double welded, pressure tested, painted on the inside, and coated in an industrial grade coal tar epoxy. In addition to residential storm shelter and safe room models for fewer than 17 persons, Survive-a-Storm Shelters also manufactures custom community storm shelters and bunkers for up to 100+ occupants.