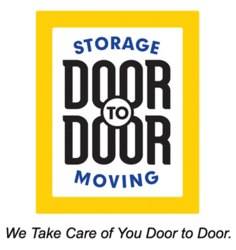 We look forward to reading your entries and wish all that enter the best of luck
Kent, WA (PRWEB) April 30, 2012
Door to Door Storage, Inc. launches "The Great American Road Trip" photo contest to celebrate cross-country travel adventures and experiences reminiscent of the Route 66 era. Planning a trip across country or have you gone on one recently? Then submit photos and share your stories with us! The Grand Prize winner will receive $1,000 or the option of a two container move courtesy of Door to Door Storage®.
"We all have memories of great road trips we've taken, whether you are moving because of a new job, marrying that special someone or leaving home for the first time," said Tracey Kelly, Senior Vice President of Sales and Marketing for Door to Door™. "Throughout the years Door to Door has helped tens of thousands of individuals and families with transitions such as these and our contest provides an opportunity to make your special journey even more memorable."
WHERE TO ENTER: "The Great American Road Trip" contest will take place on the Door to Door Facebook page.
HOW TO ENTER: Entrants will submit photos from their road trip with up to 500 word captions describing the route they took and why the trip was so memorable. Entrants do not need to be customers of Door to Door. Contest guidelines and a complete list of rules can be found on the Door to Door Facebook page.
WHEN TO ENTER: "The Great American Road Trip" contest runs from May 1 to July 31, 2012.
WINNER SELECTION: Visitors to the Door to Door Facebook page will vote on the entries and the one receiving the most votes will be declared the winner at the end of the contest period. There will also be a runner-up prize for the individual who receives the second most votes. Voting will take place August 1 to August 31, 2012.
In the past year, Door to Door has focused on creating customer-friendly online resources including the launch of a new website, a mobile site for enhanced accessibility and social media campaigns including a Facebook page and a blog. When Door to Door introduced portable storage in 1996 it revolutionized the self-storage industry. The company remains dedicated to helping individuals and families across the country manage life transitions that can include job relocations, staging/selling a home, remodeling, military moving/storage, or going away to school.
"What makes a great road trip? I personally think it's why you are going, the people you go with and the memories you make along the way. We look forward to reading your entries and wish all that enter the best of luck," said Kelly.
About Door to Door Storage, Inc.
Since 1996, Door to Door Storage, Inc. has helped people across the nation with their moving and storage needs. An industry pioneer, Door to Door was the first portable storage and moving company to provide customers with a convenient, secure and cost-effective alternative to traditional self-storage and household moving. Using an environmentally-friendly container design, Door to Door provides customers with a personalized experience for temporary or long-term moves.
Door to Door operates storage centers in more than 54 U.S. metropolitan markets and offers moving services in 36 states. The corporate headquarters is located in Kent, Washington. For more information, visit the company website at http://www.doortodoor.com.