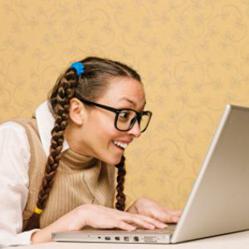 The blog will be part fun, part informative, but mostly the quirky musings of its creator, Sarah Johnston.
Palos Park, IL (PRWEB) April 30, 2012
Rocky Stevens, owner of MattingExperts.com, Corp. set up the Matting Experts blog in an effort to spread the word about his website which turns 9 this year. "Marketing, a.k.a. bringing more customers to our site, has changed quite a bit since I started back in 2005. We realize the important role social media plays in getting organic clicks that hopefully lead to sales," Stevens says.
So far the blog has 10 entries ranging in topic from product development to finding new uses for commercial entrance mats. As always, what sets Matting Experts apart from other online sellers of commercial mats is their deep commitment to the customer. "This week we received a wire transfer from Saudi Arabia for an order that we have been working on since 2009. We have quoted this order several times and after 3 years we finally got the order. Other companies would have assumed they were not 'for real' but we held out hope," says Johnston. This type of attention to detail and tenacity will hopefully keep Matting Experts.com around for years to come.
About Matting Experts:
Matting Experts was founded by Rocky Stevens, CEO, in 2003. Located in Palos Park, Illinois, a southwest suburb of Chicago, Matting Experts carries mats from over 12 manufacturers. The website features over 200 commercial entry mats and matting accessories.