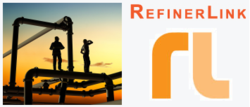 New Orleans, LA (PRWEB) April 30, 2012
RefinerLink continues efforts of giving back to the community by announcing a program of revenue donation to organizations who engage in oil spill cleanup activities around the world. RefinerLink offers majority of the features on the site free of charge, but currently charges advertising fees to generate funds for donating to causes such as this.
Over the next 3 months, RefinerLink will donate all revenue generated from ad sales. Companies who advertise on the site can specify which organization to donate to, or leave it up to the RL community to decide.
RefinerLink aims to raise the awareness of all oil professionals and the general public. By offering quality content about all aspects of the refining business, RefinerLink seeks to establish a knowledge portal for the entire industry. RL touts features of discussion forums, news updates, blogs, talent management tools, networking platforms, and many more items that make this the go-to site.
With an expansive global network of expertise, RL hosts a niche community of engaged refiners from a multitude of companies, disciplines, and countries. RefinerLink strives to unify the downstream oil & gas community, and providing incentives for companies to advertise on the site is just one milestone on that path.
About RefinerLink:
Headquartered in New Orleans, LA, RefinerLink was created to unite the downstream oil community in ways that can accelerate growth and improvement in the overall industry. From news and industry event listings, to job postings, blogs, employee surveys, and community forums, RefinerLink offers a one-stop shop for Refiners around the world to connect and efficiently leverage communal knowledge.
For more information on RefinerLink, visit: RefinerLink.com