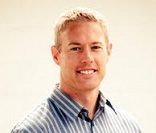 Thirty to forty percent of my meetings already take place on the investor's home turf.
Eden Prairie, MN (PRWEB) April 29, 2012
Minneapolis based Asset Management firm, Vincent Capital Group, is once again exceeding growth expectations for 2012. Some of this additional growth is due in part to the expansion of an important division of the Company which is already heavily focused on Private Client Services. However, now they're committing major resources to further develop their "mobile services", which are directly aimed at catering to an aging baby boomer population. In-home visits among other "convenience" related services have always been available from the firm, but now VCG has identified these types of offerings as a full blown priority.
Dale Francis, COO & Partner of Vincent Capital Group and Co-host of the popular radio show, Financial Fortitude, commented in a recent interview, "The addition of such a talented person like Mr. Burke to our team is a significant development. He's without question the right person to expand this specific division. He truly cares about people and as a side benefit...he likes to travel!" And travel he will. Vincent Capital is a national firm serving clients whenever and wherever necessary.
According to the CME Group, the overall growth of Assets Under Management "AUM" in Alternative Investments has been unprecedented when compared to shrinking markets such as stocks. This appears to be largely in part due to the nearly insatiable appetite for investments which are uncorrelated to the fragile stock market.
"Now that the Alternative Investment industry has become mainstream, the need to feed that appetite has become front and center for firms like ours. Baby boomers and retirees are becoming less mobile, thus requiring an extra level of service to help them stay fully aware and informed on their investments as well as developing opportunities. That's where key personnel such as Justin Burke come into play. By taking travel out of the equation and placing that responsibility on us, it levels the playing field for those investors who are less mobile." said Ryan Litfin, Managing Partner of Vincent Capital and Co-host of Financial Fortitude.
Burke added, "Vincent Capital is such a top echelon firm that it's very humbling to be brought into the fold in such a significant way. I'm passionate about growing this division. I would estimate that thirty to forty percent of my meetings already take place on the investor's home turf, which sometimes gives them an added comfort level, and that's just another side benefit for them."
For more information contact Media Relations: info(at)vincentcapitalgroup(dot)com or 612-424-8650.