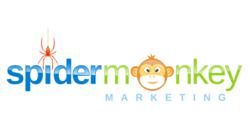 Hutto, TX (PRWEB) April 30, 2012
Austin's own SEO experts, Spider Monkey Marketing, has officially moved to their new location in historic downtown Hutto, Texas. This decision was not made lightly, but the firm felt they were better suited for offering their Austin SEO company marketing services in the historic, beautifully constructed area of Hutto, Texas.
Spider Monkey Marketing, an Austin SEO company, is proud to take up residence in the historic downtown area. Here they will be providing SEO, marketing, design and print services to Texas companies as well as other United States-based firms that require marketing assistance. Spider Monkey is an online marketing firm that helps business owners and individuals harness the power of the internet, since everyone knows the internet is the most powerful marketing tool available for businesses looking to grow.
From their new Hutto, Texas location, this Austin SEO company will still be offering website and graphic design services that allow businesses and individuals to create an online, brand identity. Everything from the initial design right down to driving traffic is all handled by this Austin SEO company. On top of website development, this Austin SEO company offers unique copywriting services that provide their customers with 100% unique content for websites, applications and more. With all of the changes surrounding the new Google algorithms, customers need more SEO help than ever before, which is why most have turned to the Austin SEO company known as Spider Monkey Marketing.
About the Historic Downtown Hutto, Texas Area
Downtown Hutto, Texas is part of the Austin metropolitan area. Established originally in 1876 to meet the demands of the International Great Northern Railroad, the Hutto area is built around the history of the Hutto Station. Buildings are kept in their original styling, though obvious modern-day upgrades have been made. Check out the historic presence and rich culture in the downtown Hutto, Texas next time you drive through the Austin metropolis.
Spider Monkey Marketing
106 East St.
Suite B
Hutto, Texas
(512) 551-0360
http://www.spidermonkeymarketing.com