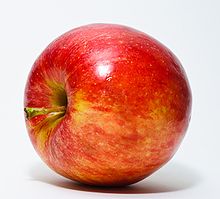 Apple @ Pomology.org
Mannheim, Germany (PRWEB) April 30, 2012
The Fruit Sciences Magazine has upgraded its content with information on the production of apples which includes cultivation, pest and disease management, harvest, postharvest and storage. With more than 7,500 known cultivars for temperate and subtropical climates, the apple (Malus domestica, Rosaceae) is one of the most widely cultivated tree fruits.
One significant resource in the apple category is information on the United States Apple Association which provides the means to profitably produce and market apples and apple products to all segments of the US apple industry. It represents the industry on national issues, increasing the demand for apples and apple products, and provides information on the apple primary industry. Pomology.org also features the Washington Apple Commission which was created by an act of the Washington State Legislature in 1937 at the request of the apple industry, making it one of the oldest and largest commodity commissions in the United States.
Besides links to commercial institutions the Fruit Sciences Magazine also features a wide range of scientific information and links to papers, research articles and other scholarly literature on apple research. It features resources on the asexual propagation by grafting and descriptions of important commercial cultivars which combine desired fruit qualities including fruit shape, skin color, flavor, absence of russeting, disease resistance, ease of shipping, extended storability and high yields. Another more general section on Primary Industries Research covers studies in the domain of the biological and agricultural sciences.
Pomology.org was launched in 1996 and has emerged as a comprehensive aggregator of websites and science references in the applied life science pomology. The site is now under new management and has just been republished.
Users who wish to submit their own or their company's website for inclusion in Pomology.org are welcome to submit their listing through the site. Furthermore, the site maintains a number of RSS feeds which enables users to subscribe to their most favorite topics within the site. For better public exposure Pomology.org also maintains and continuously updates the Twitter account @Pomology_