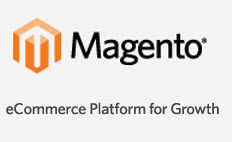 You can now get only the hours you need and still afford a premium developer's services, you can "time share" to get the hours you need and the expert you want without the expense of a full time experienced developer on staff.
New York, New York (PRWEB) April 30, 2012
Magento eCommerce is one of the strongest and most flexible platforms available.
When small and medium businesses in the US need Magento developers, they can get the best without hiring a full time Magento programmer by Time Share their Magento programming needs with Preyas Consulting's shared Magento development services.
Preyas Consulting has a team of expert Magento ecommerce developers available on a time block basis. This arrangement provides the ideal solution for small and medium sized online retailers looking for experienced Magento ecommerce development teams to build their Magento Cart solution. When faced with the challenges of making major overhauls to their Magento eCommerce sites, clients reach out to Preyas Consulting for a quote on shared programmer services. Using Shared Service Magento Developers lets these businesses buy only the time needed, pay only for the hours needed and save the cost of an in-house developer and have full time service with a part time expense.
Magento Development: Build or migrate your existing business to Magento, the most popular and robust open source business framework for cutting-edge Retail eCommerce with advanced capabilities and plug and play modules. Magento Cart Solutions offer an immediate online business that delivers results.
Preyas Consulting's experienced in house Magento Developers in NYC have developed Magento eCommerce solutions for various scenarios. For Magento developers in New York City, Preyas Consulting offers the best custom Magento eCommerce cart programmers and Magento developers to bring new stores to the web with speed and accuracy. Preyas Consulting provides the best software development teams in New York City. Preyas Consulting has offices in New York and Connecticut to serve businesses locally and worldwide.