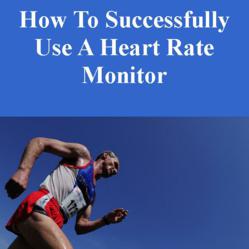 5% off our already very low heart rate monitor watch prices to anyone who "likes" our Facebook store page
Bozeman, MT (PRWEB) April 29, 2012
National fitness electronics retailer the Heart Rate Watch Company has just launched a Facebook store for heart rate monitor watch sales, as well as GPS watches, bike computers, iPhone fitness electronics and more.
"For the first month we are going to give 5% off our already very low heart rate monitor watch prices to anyone who "likes" our Facebook store page", says Rusty Squire, President of the Heart Rate Watch Company. He adds, "It's our way of saying thanks by giving people a great deal on a heart rate monitor watch".
Heart Rate Watch Company is a national dealer for such brand names as Garmin, Polar, Timex, Suunto, Wahoo Fitness and more. A total of 250 products alone have been added to their Facebook store and customers can always call their national toll-free line at 866-586-7129 to get live expert advice and selection assistance with a heart rate monitor watch.
Some of the Heart Rate Watch Company Facebook store products include the new Polar RCX5 Tour de France limited edition, the Garmin Forerunner 910XT triathlon watch, the new Suunto Ambit GPS watch and the Timex Run Trainer heart rate monitor watch - all are some of the most popular new product introductions this year.
"Of course people should also stop by our Heart Rate Watch Company website and get a free copy of our new book, "How To Successfully Use A Heart Rate Monitor" which can be downloaded from a banner right on the homepage." says Squire. He continues, "This 21 page book will show people exactly how to use a heart rate monitor watch properly and we've received great reviews on it from customers".
The Heart Rate Watch Company's 5% off Facebook Grand Opening will only last now through the end of May, so make sure to stop by and visit and "Like" our Facebook page to receive your complimentary discount on a heart rate monitor watch.
The company also recently launched a new website called Heart Rate Monitors California and has plans to launch several other regional fitness websites throughout the 2012 calendar year.
"Selling people a heart rate monitor watch with the proper advice on how to use it is what the Heart Rate Watch Company is all about", states Squire. He adds, "We have always believed in quality advice, testing our products, knowing how to use the products and being experts on the methods behind their use."