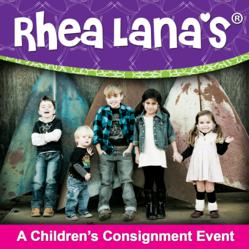 Conway, AR (PRWEB) April 30, 2012
The 48th annual National Small Business Week is May 16-20, and traditionally it is a time to recognize the contributions that small businesses have made to the national economy. During this time, Rhea Lana's Franchise Systems, Inc. wants to acknowledge the accomplishments of women in entrepreneurship. Women business owners have helped increase economic growth, improve productivity, and increase the employment rate. According to the Center of Women's Business Research, there are in the US, "10.1 million firms owned by women, and generate $1.1 trillion in sales."
Rhea Lana Riner, founder and CEO of Rhea Lana's Franchise Systems, Inc., is not surprised by these statistics saying, "The sluggish economy has forced many women back into the workplace. Small businesses like Rhea Lana's enable women entrepreneurs to be able to have a much more pleasant work/life balance. Women can have the flexibility of being able to set their own hours, while also experiencing the financial success from a proven business model."
Rhea Lana's offers semiannual children's consignment events across the country. One aspect that makes the company unique is how it seeks to serve communities by providing a venue for families to buy and sell their high-quality children's items. Because the proven business model focuses on families helping families, Rhea Lana's gained a recent endorsement by financial guru Dave Ramsey. Dave Ramsey is the president and founder of Financial Peace University, and he also hosts television and radio programs that aim to help businesses, churches and families reduce their debt. Rhea Lana's has also recently been featured in several business magazines, including the NWA Small Business Journal.
For more information about Rhea Lana's, please visit http://www.rhealana.com.
About Rhea Lana's Children's Consignment Events
With Arkansas roots, Rhea Lana's Franchise Systems, Inc. is rapidly growing with 58 locations in 19 states. Founded by Rhea Lana Riner in her living room 15 years ago and headquartered in Conway, Arkansas, Rhea Lana's Children's Consignment hosts semi-annual sales. The company is the first consignment sale in the country to offer on-line management and real time tracking of merchandise through a computerized inventory system and a convenient mobile application.
Riner has been featured in numerous publications including The High Profile Section, Arkansas Democrat Gazette and Women's Inc Magazine. She has recently won a prestigious national award by Enterprising Women, a national publication and foundation that honors entrepreneurial women with rapidly growing companies who seek to mentor other women in business. In the 2010 report from Franchise Business Review on Child Service Related Franchises, Rhea Lana's Children's Consignment, Inc. ranked in the Top 10 nationally. Also in 2011, Rhea Lana's was ranked number two out of only ten Arkansas companies to be added to Inc. Magazine's 5000 list of fastest growing privately held companies.